Exhibit Design
Designed for TVNext show
TVNext was an event that focuses on social television and the future of television.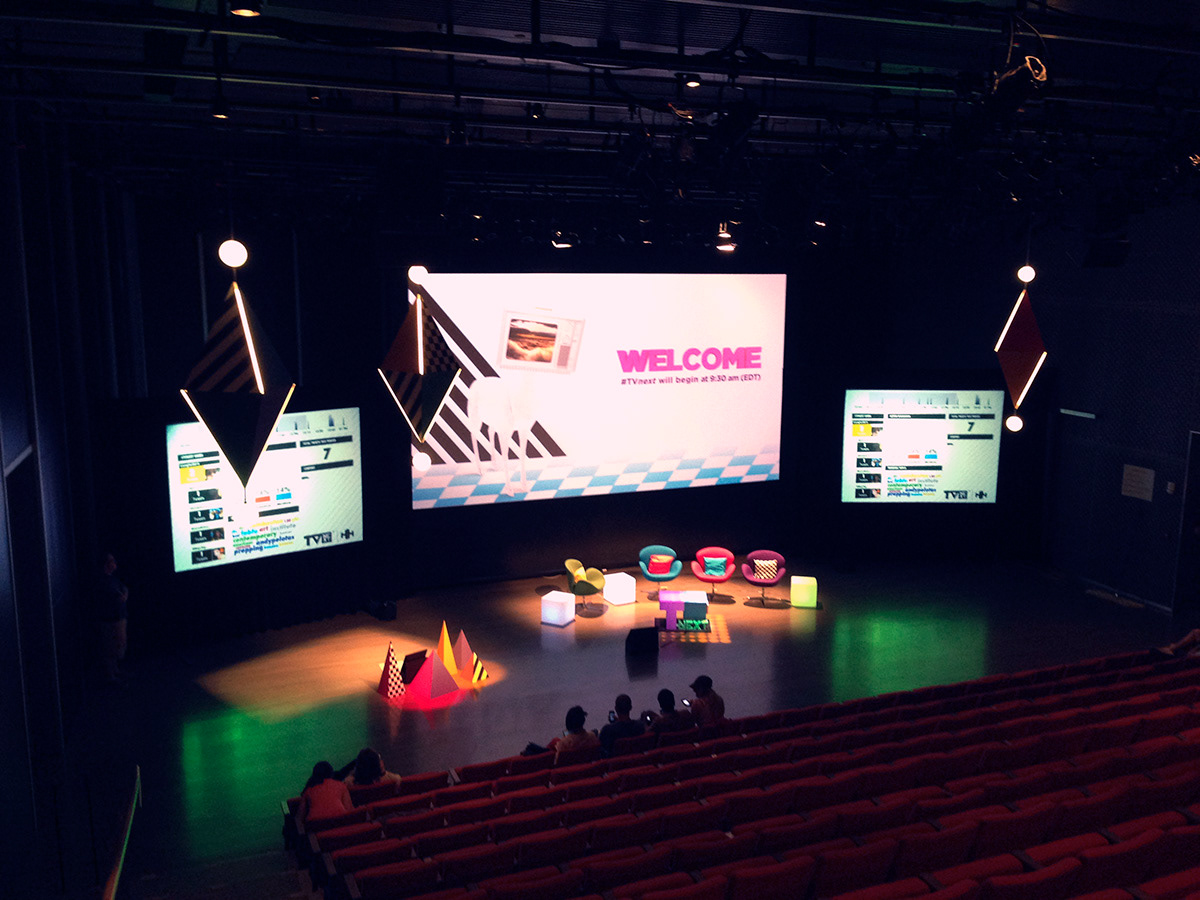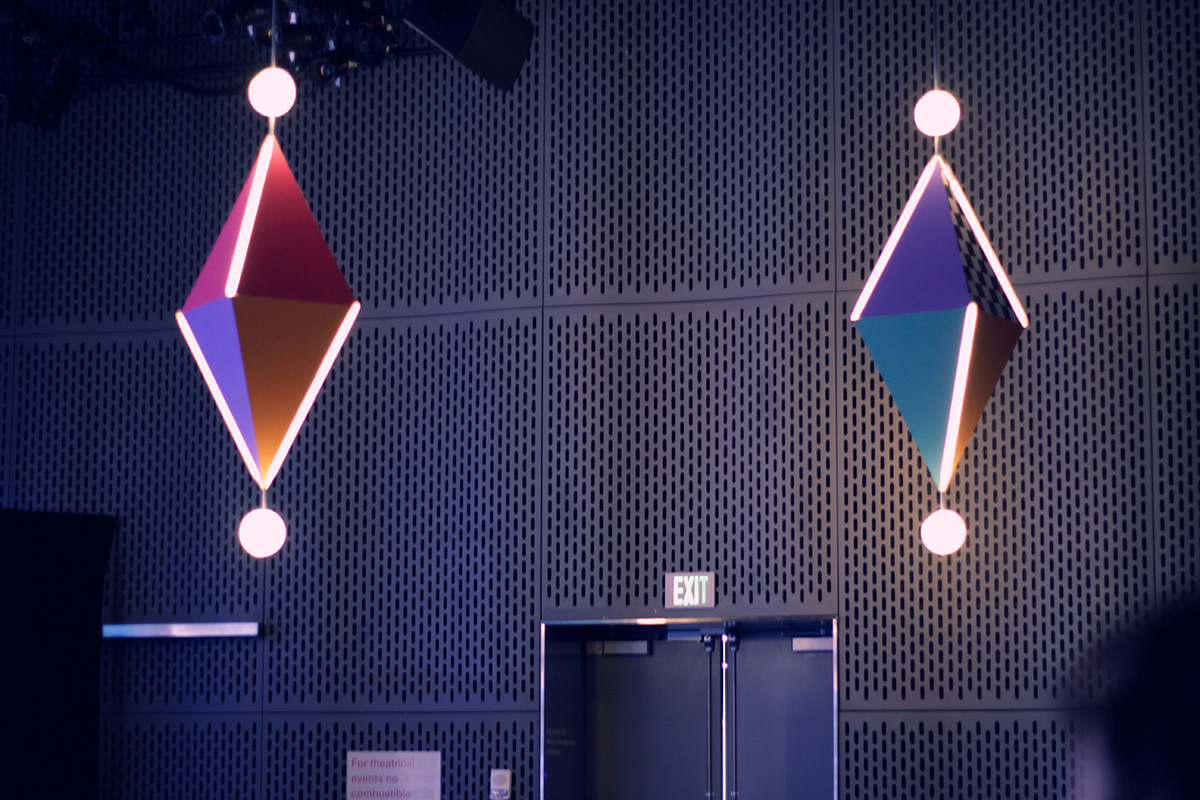 6'ft. Illuminated baubles set the scene with a gentle surreal glow.
The lights were cued to turn on in unison with the video.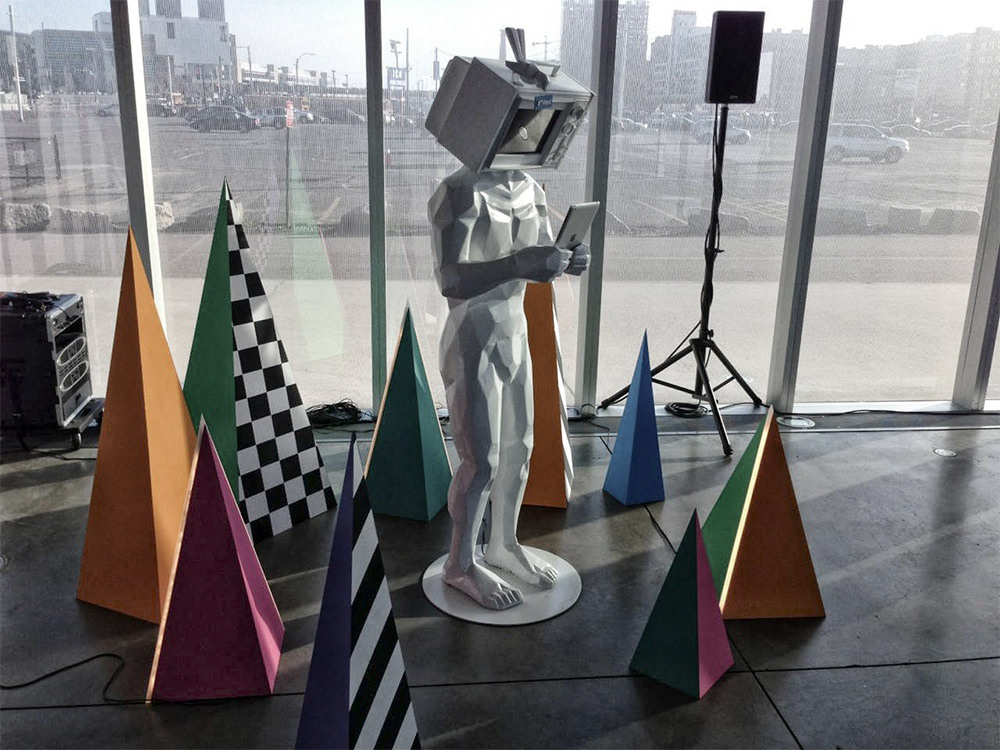 We designed a low-poly humanoid that interacts with an iPad through an endless loop.