While at Arnold Worldwide, 
I learned how heritage and lore builds iconic brands like Jack Daniels.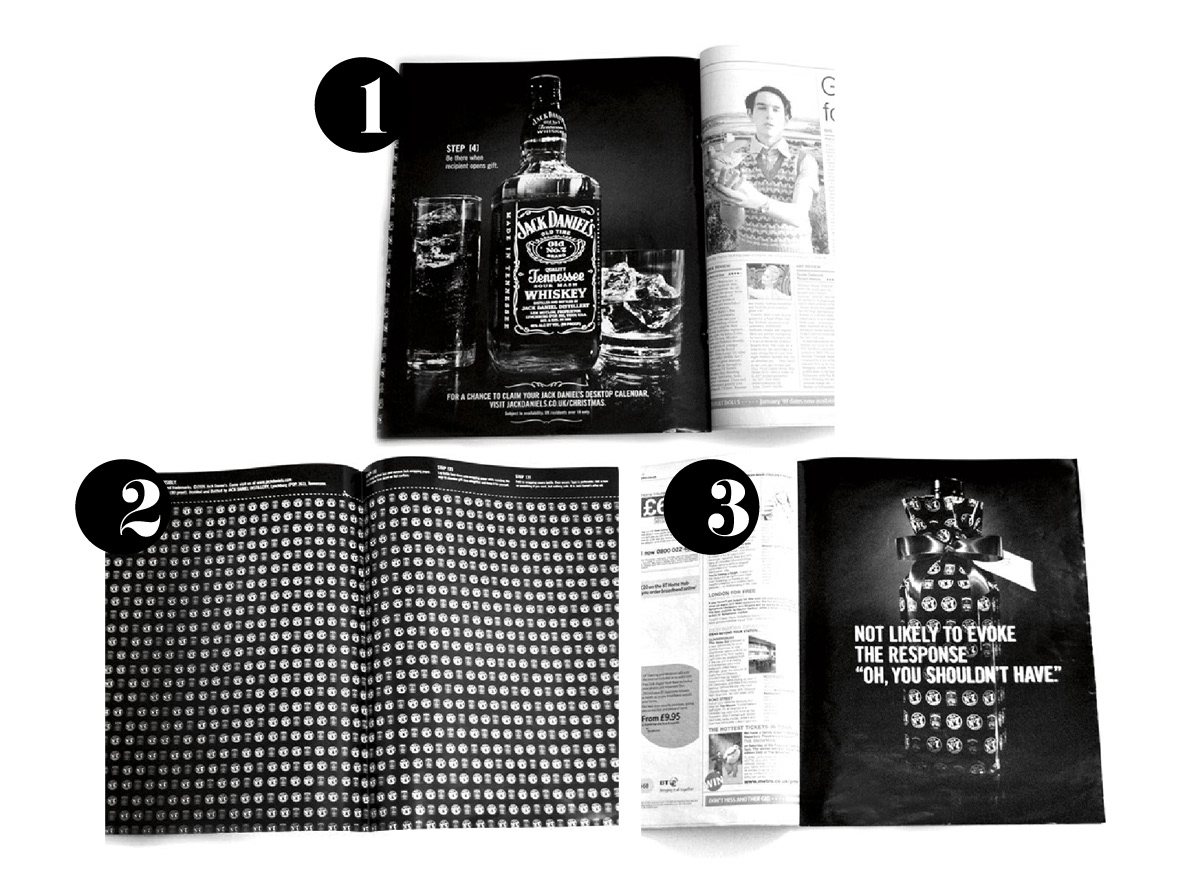 This gifting campaign runs in the UK for the holidays. Features an ad that 
has step-by-step 
instructions on how to wrap a bottle of Jack properly with just enough wrapping paper 
and 
a little sample of what it should look like when done properly - last minute shopper's rejoice.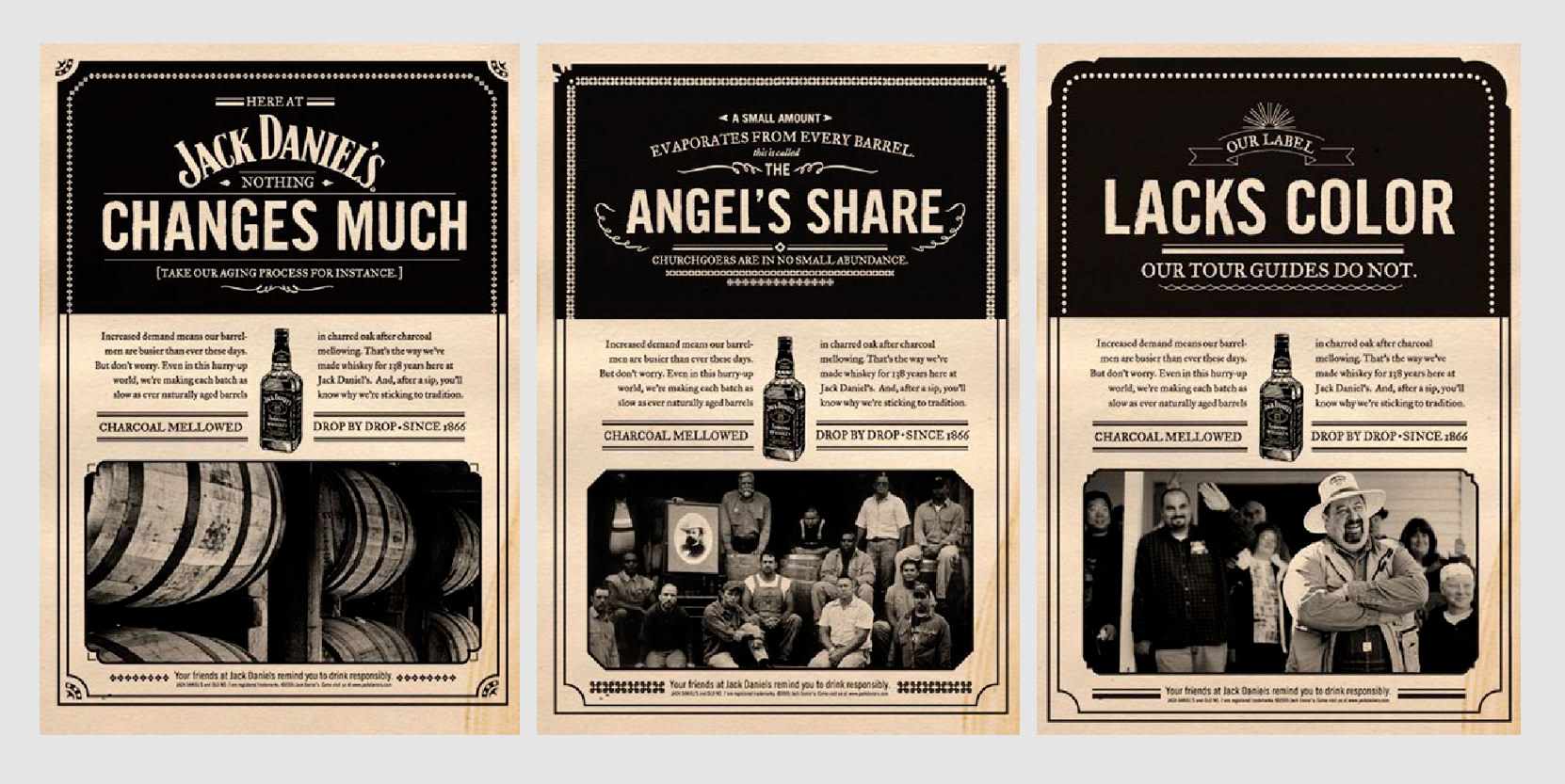 For this train station take-over in Japan 
we came up 
with a design solution that wouldn't be lost in translation with 
dramatic cropping of photography and the iconic logo.
These are some looks I created for Jågermeister.