This custom trophy was a collaboration with illustrators, metal/glass sculptors, and painters. It's given to creatives that produce kickass advertising work.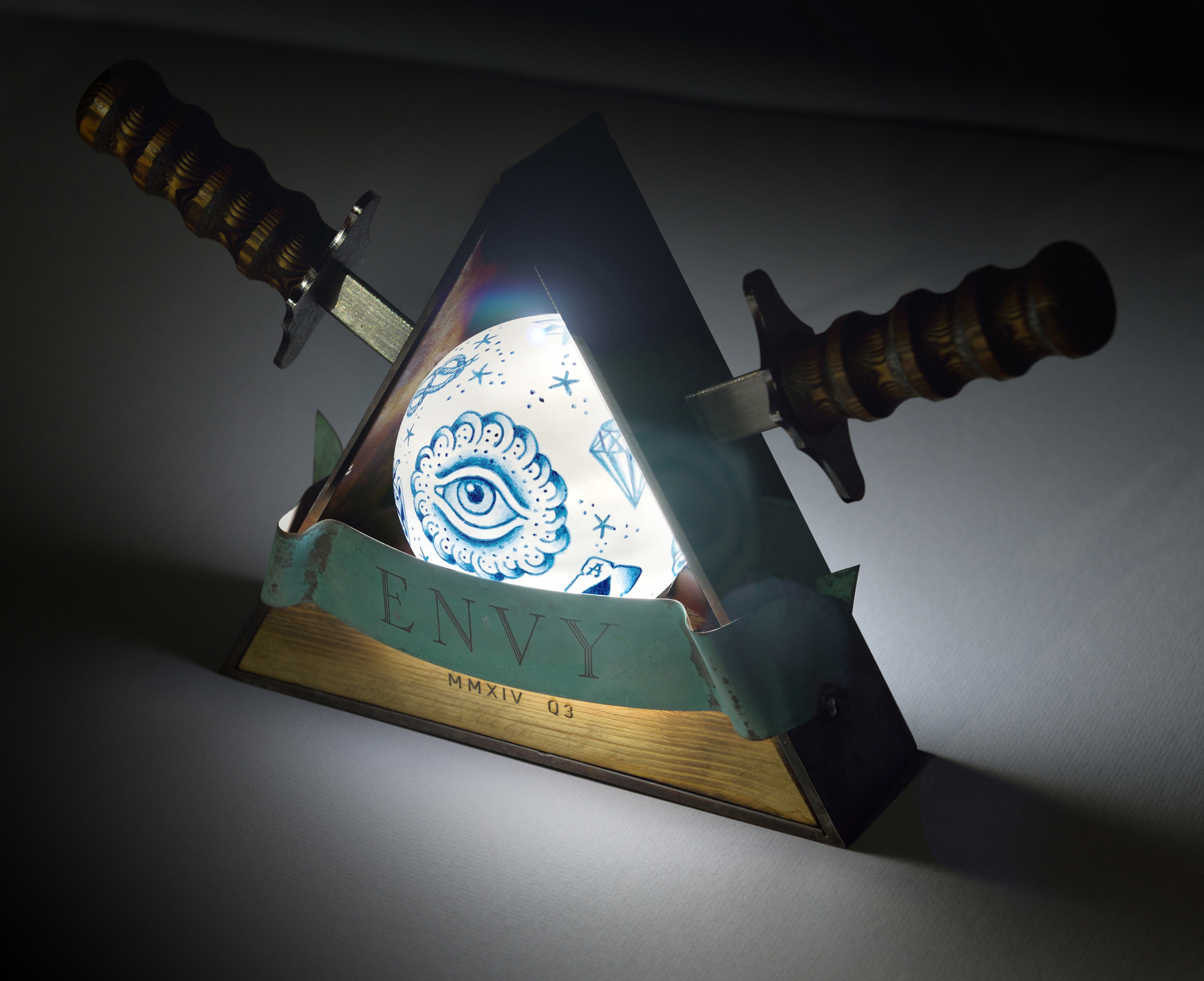 Below is a framed piece of art was given to the CMO of GM as a commemorative gift for winning a global leadership award. We created this by CNCing MDF, we then painted everything white. Then we affixed a Chevrolet car badge from a Silverado (proportions matter) and the last touch was a glass marble of the earth.
Below is an award created with CNC cut acrylic which is affixed to a marble base, then we had a sign painter calligraphy the award information. This was done for an internal promotion to benefit the National Kidney Association.