Design for events and spaces.
One of my greatest passions is designing spaces. I enjoy contemplating how people interact with elements such as lighting, functional layouts, textures, and technology within those spaces. Let me illustrate this with the CRAFT Studio at McCann Birmingham as an example. Our goal here was to craft a versatile environment suitable for both editing and sound production, infused with a Rock 'N' Roll theme to resonate with the creative individuals within the group, many of whom are musicians themselves.
These pieces are displayed outside the studio space, serving as a visual representation of the fusion between analog and digital. To create them, I used real instruments that were laser-cut and transformed into pixelated 3D visualizations. I initially created/rendered these designs in C4D (Cinema 4D) before bringing them to life as physical objects.
Alex Sheldon, a skilled type designer and sign painter, enhanced the room by applying gold lettering over the large-scale wheatpaste posters we had previously put up.
TV NEXT—Show and theater design
I was responsible for designing the show and creating its branded graphics. My vision for the show was to immerse viewers in a futuristic digital world, drawing inspiration from the 80s with a blend of vibrant colors, textures, and patterns—a fusion of retro and futuristic aesthetics.
We achieved a theatrical impact by incorporating six-foot-tall illuminated baubles that synchronized with the video content, serving as a seamless link between the digital and physical elements. These baubles also functioned as lighting fixtures for the event, adding both scale and creativity, elements that were intrinsic to the show's DNA.
Designed with a specific intention in mind, this creation served as a dedicated social media zone for show attendees. It allowed them to capture photos alongside an artistic display featuring a low-poly humanoid figure engrossed in an endless loop of watching an iPad.
A small bird sculpture is perched atop the head of the humanoid sculpture. This subtle detail serves as a call to action, encouraging people to post content.
It's time to WOW—
This is the brand look and tone I developed for a senior leadership meeting at CW//McCann. The branding kit for this event comprised an introductory video, posters, and digital assets.
This concept served as a welcome gift and included an Apple Watch, a custom band for the box, and a dedicated mobile and watch app. This app synchronized and organized the event by providing features like messaging, calendars, and notifications, ensuring that attendees remained seamlessly connected throughout the event.
Turn the Lights On—
Despite initial skepticism, we overcame every obstacle to turn this ambitious idea into reality. The Chevrolet client sought an impactful way to showcase the new Malibu, emphasizing its design and headlight quality. To achieve this, I conceived the idea of illuminating the headlights at night. This undertaking was far from straightforward, demanding unwavering determination, persuasive skills, and meticulous planning. My expertise in lighting traces back to my early career, which included work on lighting projects for Las Vegas casinos, where I resided for 13 years.
Chevy and baseball

—We wanted to create connections within Comerica Park that celebrated Chevy's passion for the game. We identified a space where we could install a mural, and the team decided that using baseballs to construct the mural would be the perfect choice. The goal was to create a space that would inspire a sense of wonder and become a popular spot for taking selfies.
Residential design

—

One of the most significant spaces I've had the privilege to work on is my own home. My wife and I collaborated closely with architects to renovate a 1950s mid-century modern home in Detroit. Our vision was to create a modern living space while preserving and paying tribute to the original textures and design elements of that era. My passion lies in striking the right balance between modernizing these mid-century modern homes to make them functional for contemporary living while retaining the charm and original materials that make them true masterpieces of their time.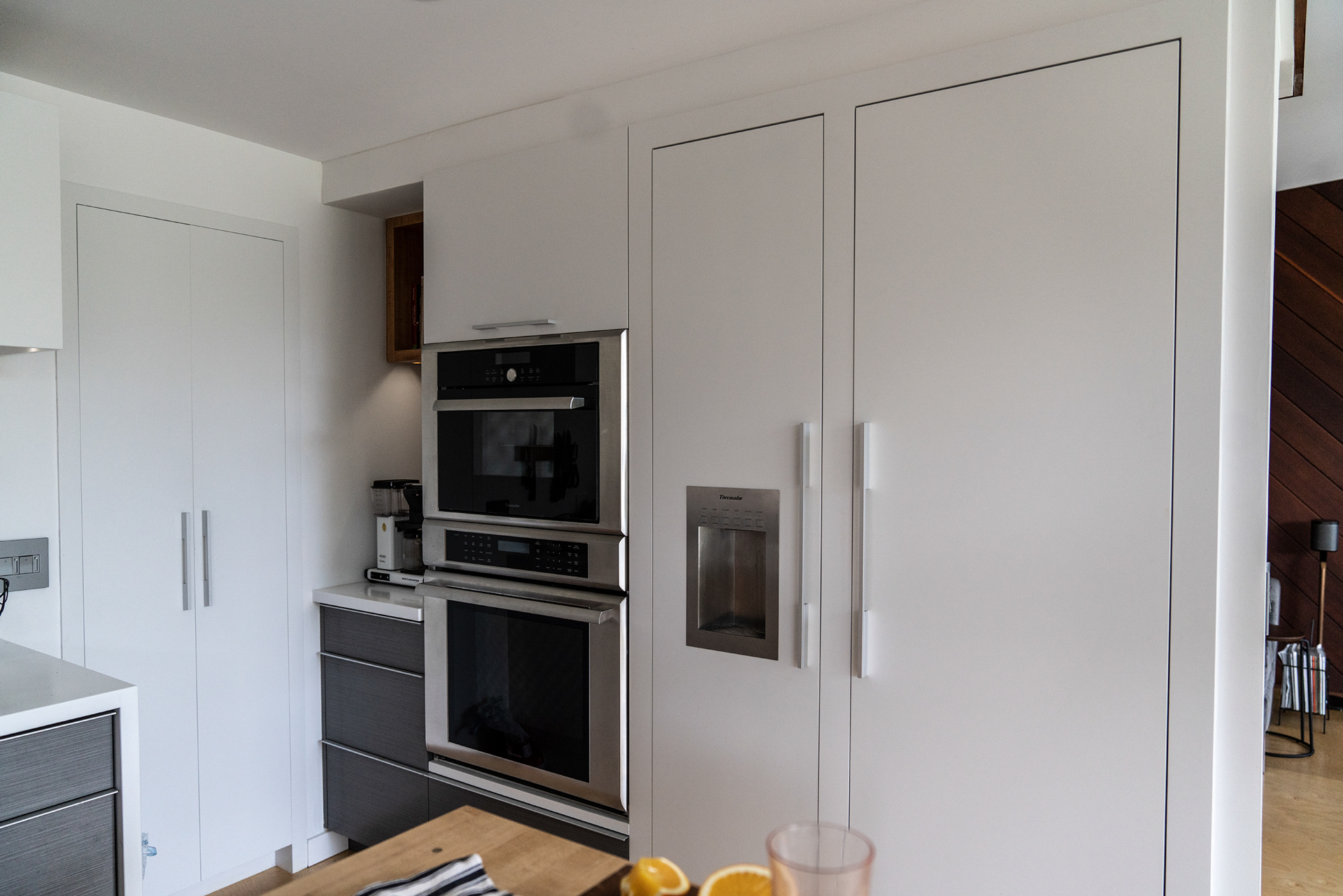 On to the next remodel

—

We sold this amazing home to a Michigan senator! And now we are remodeling a new MCM masterpiece. Photos coming soon.