One of my biggest passions is working in environments. I like to think about interactions between people and lighting, usable space, texture and technology. This first example is CRAFT Studio at McCann Birmingham, the vision was to create a space that was usable for editing and sound with a theme of Rock 'N' Roll because the creatives in the group are all musicians.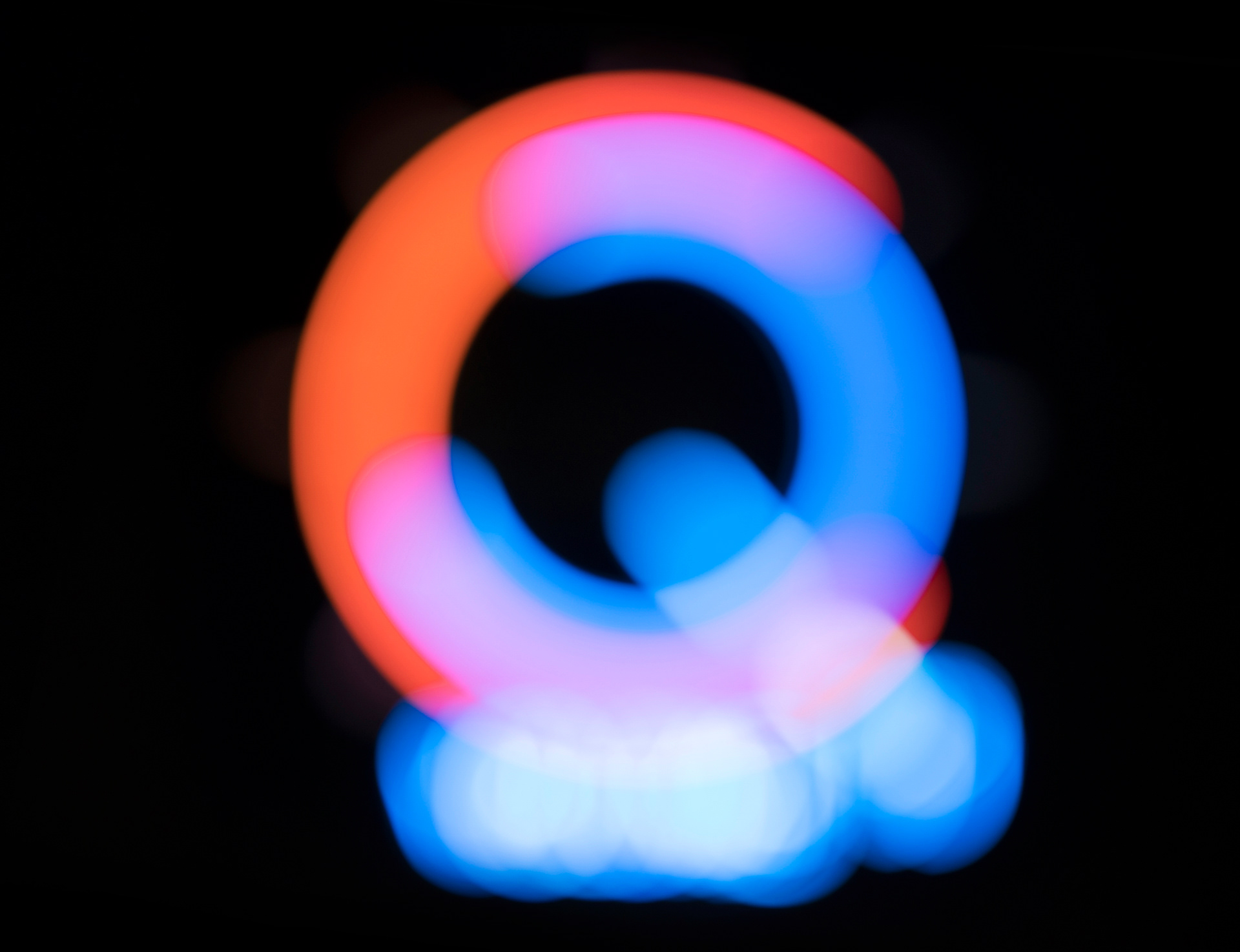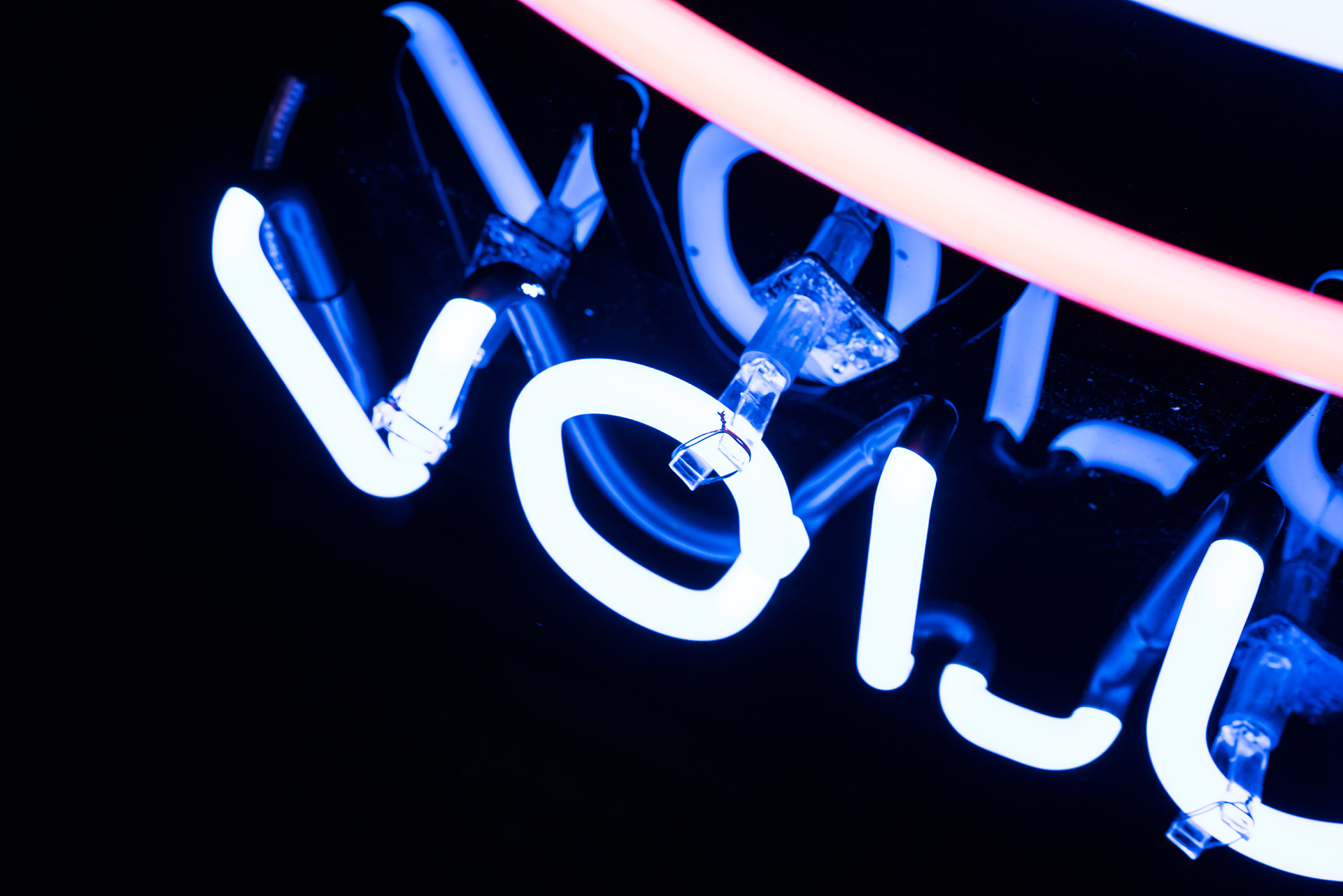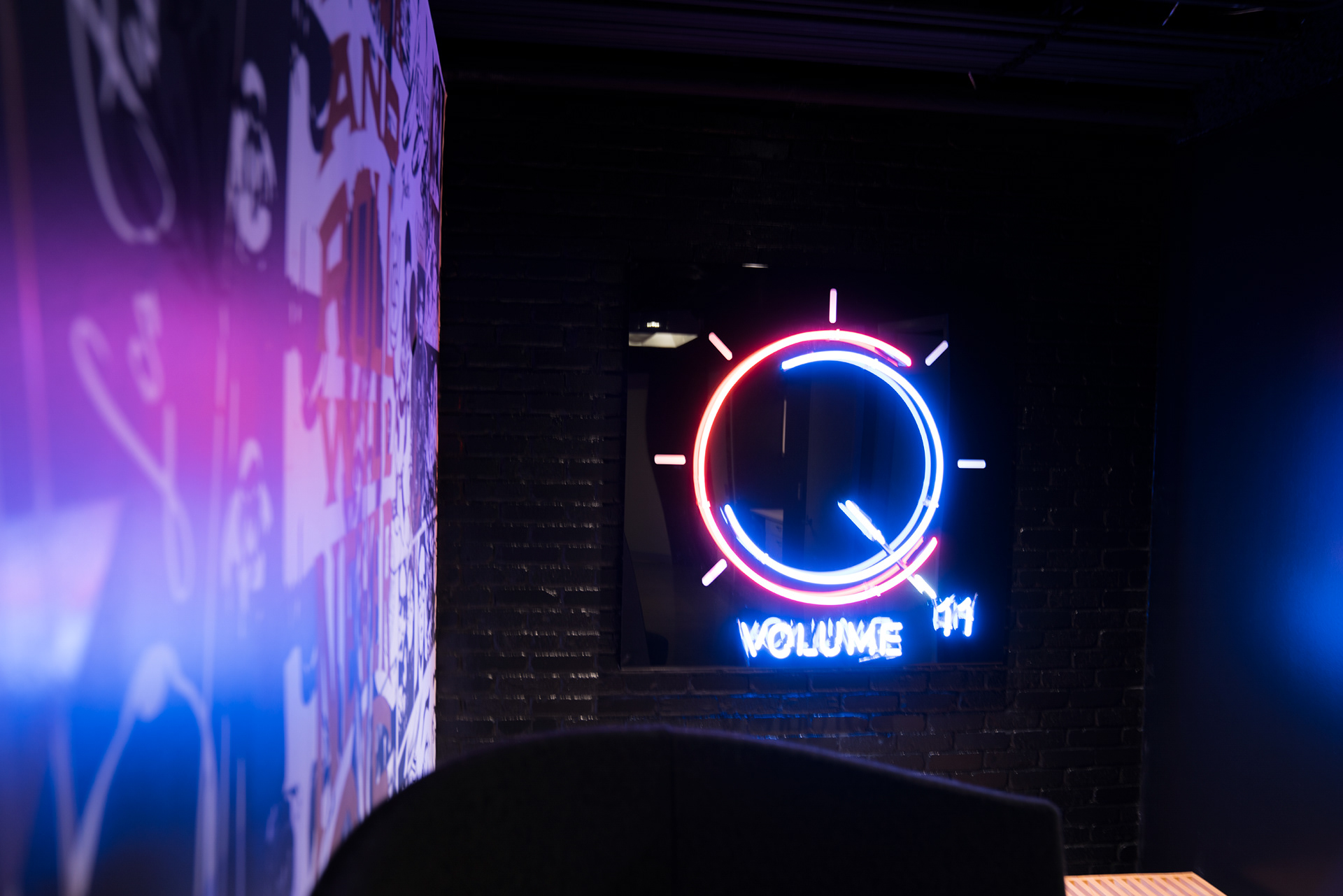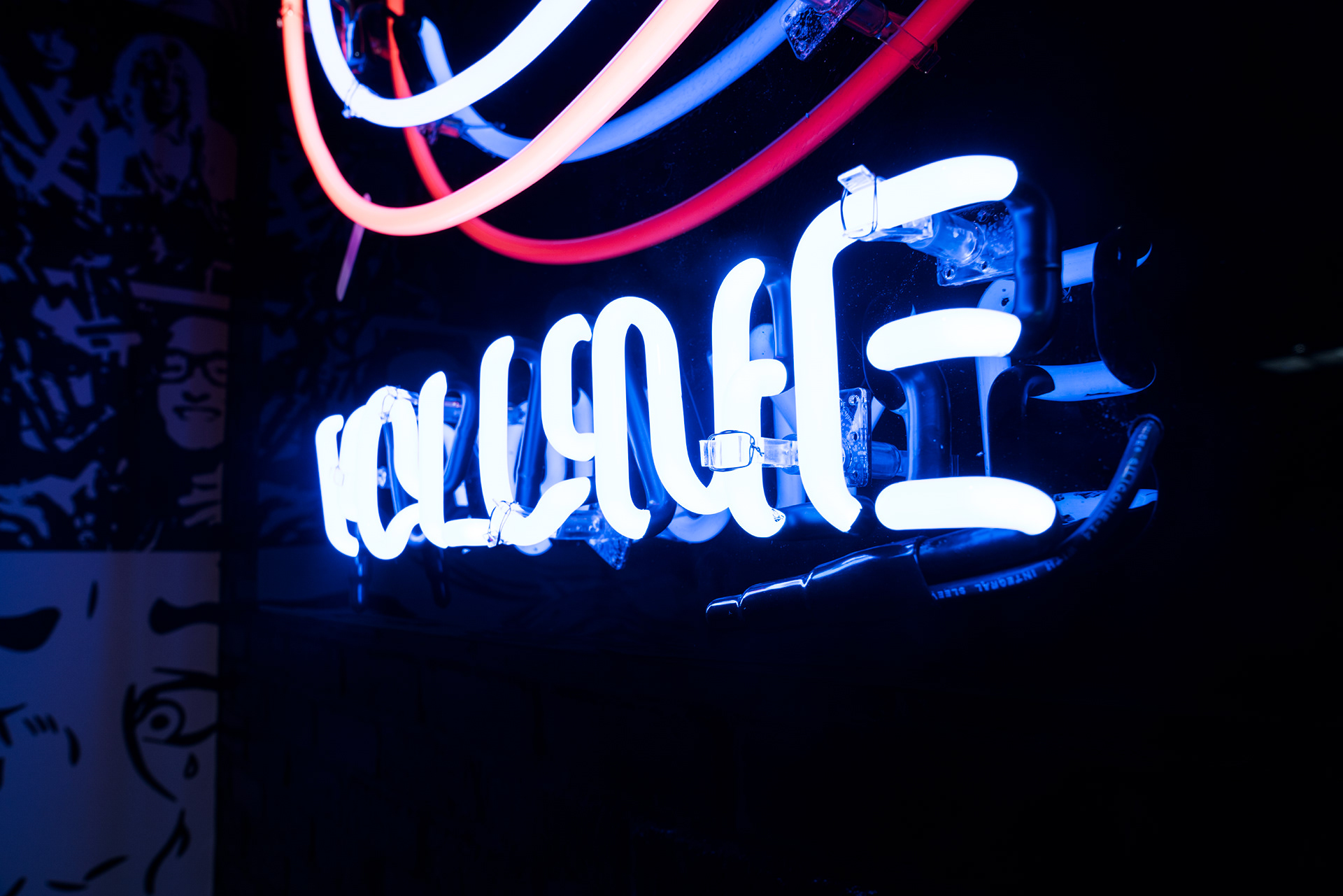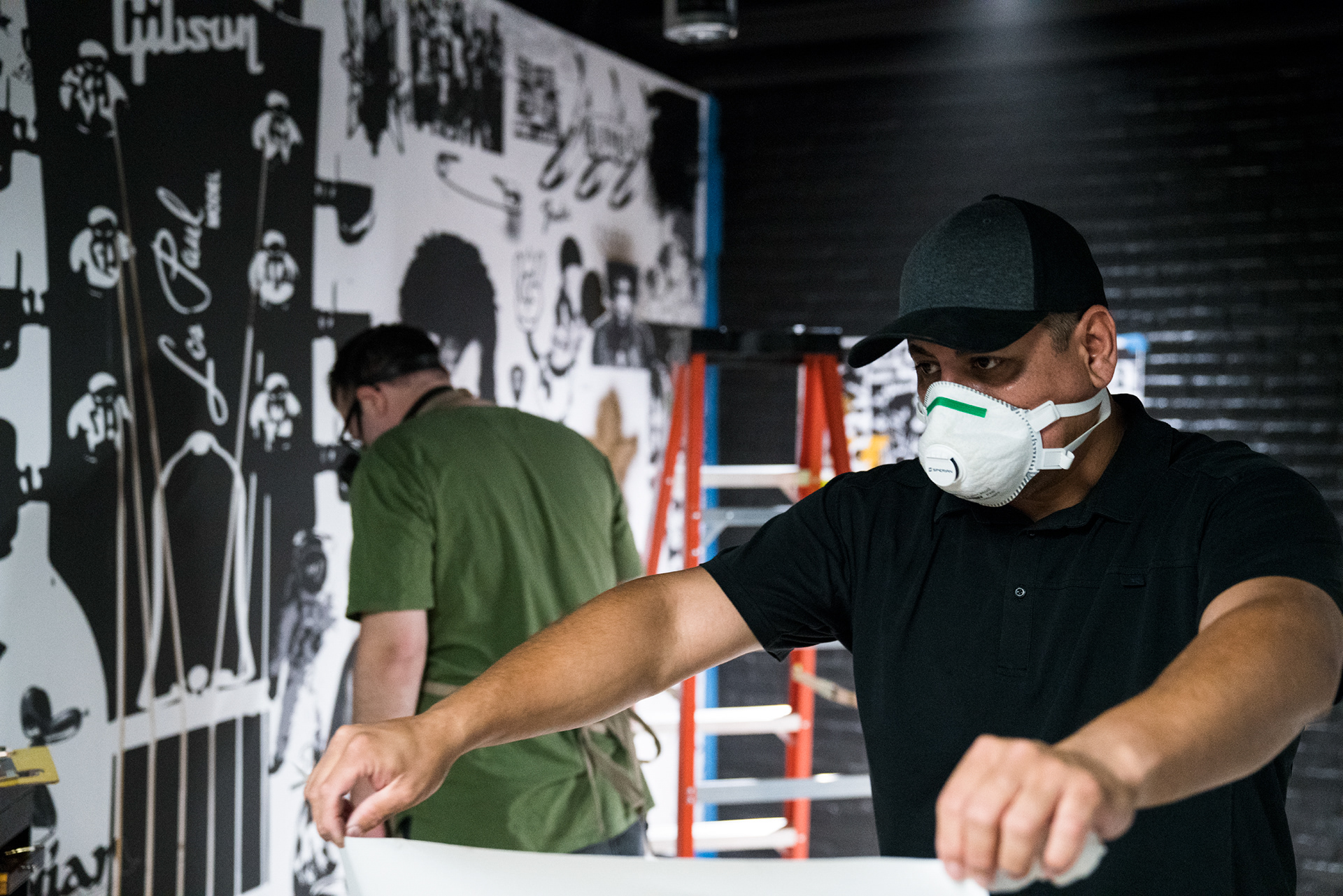 These are pieces hang outside the studio space as a visual representation of analog and digital. They were created with actual instruments that were laser cut and a 3D visualization of the instrument as pixels. These were all rendered in C4D before we attempted the physical object.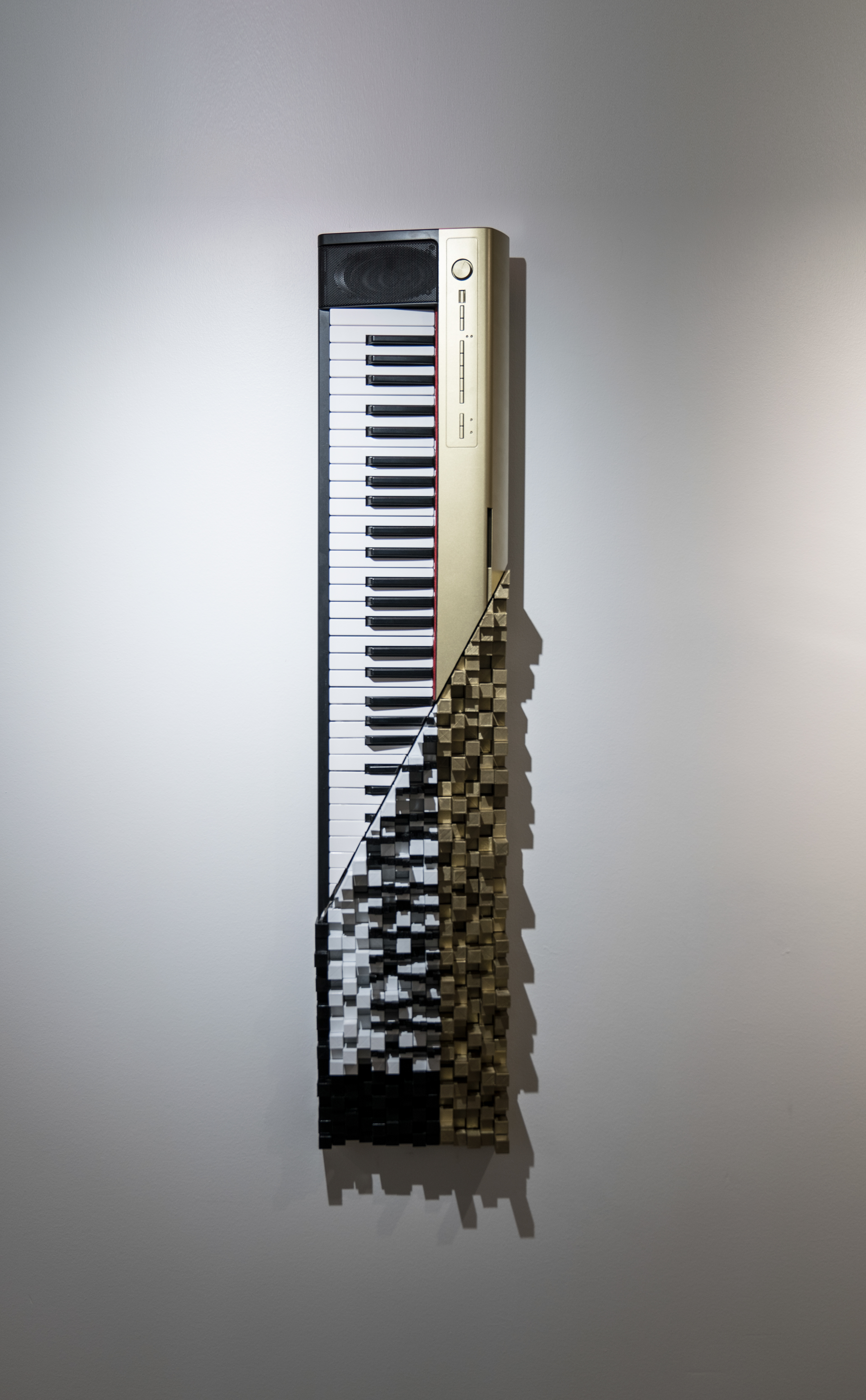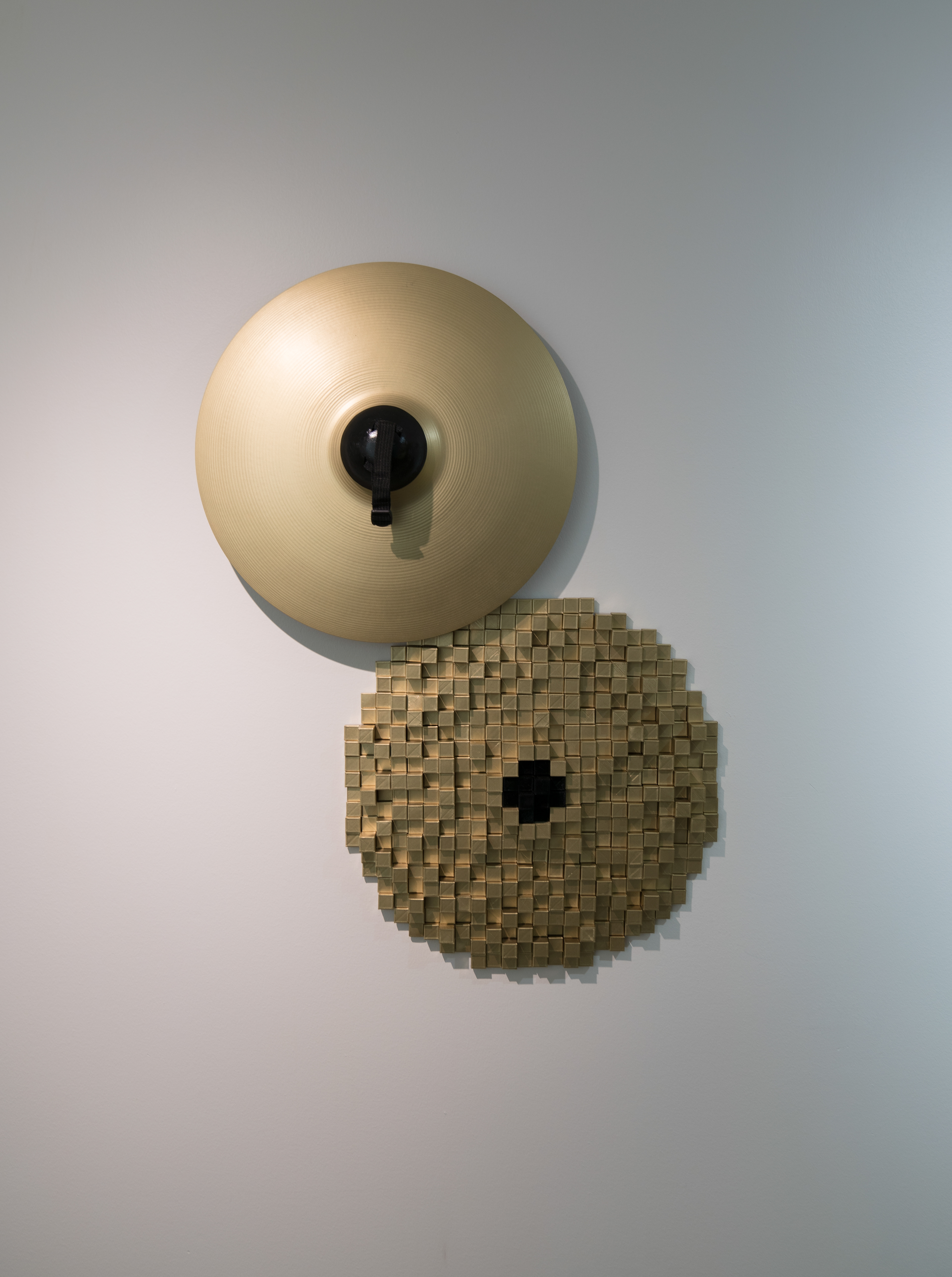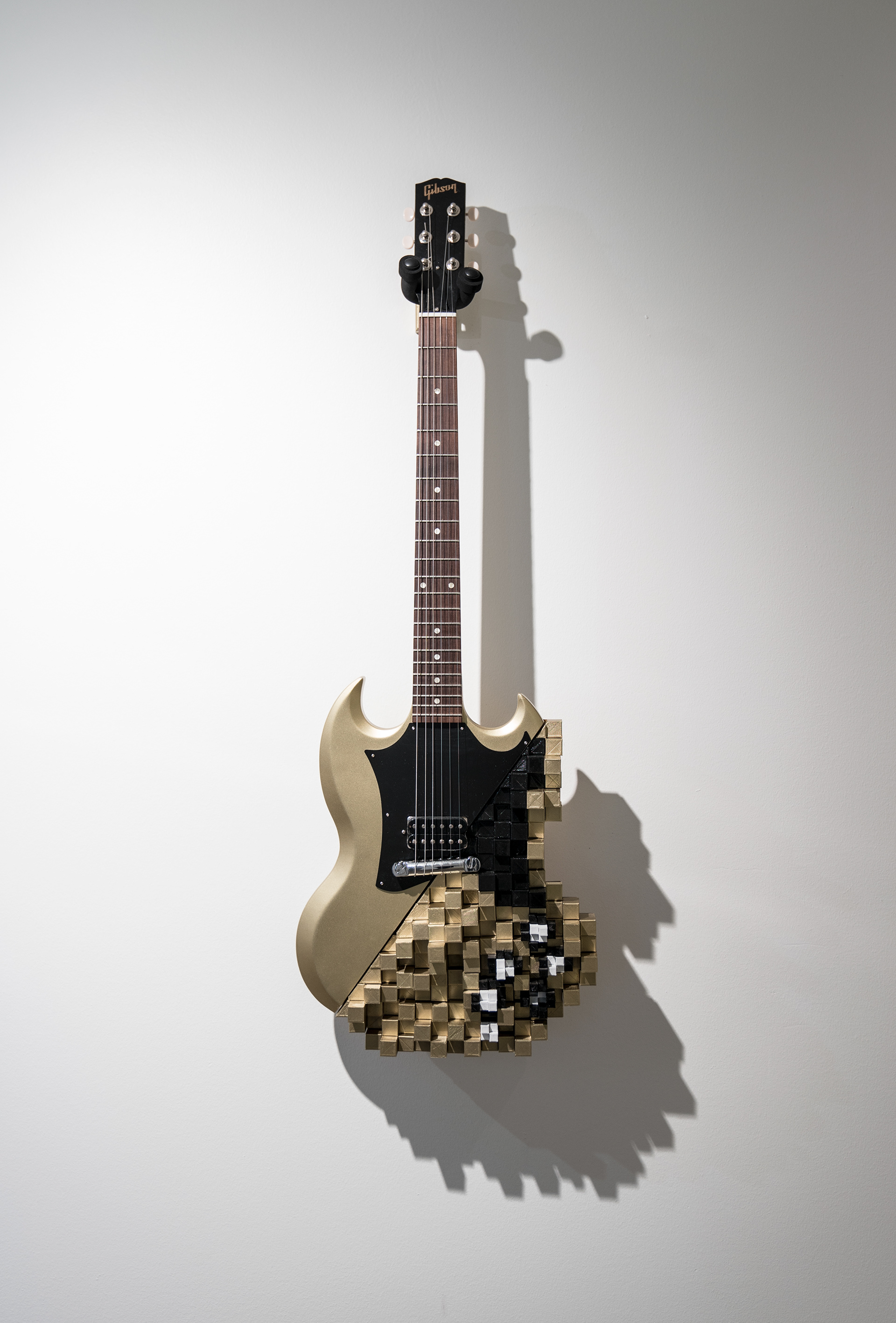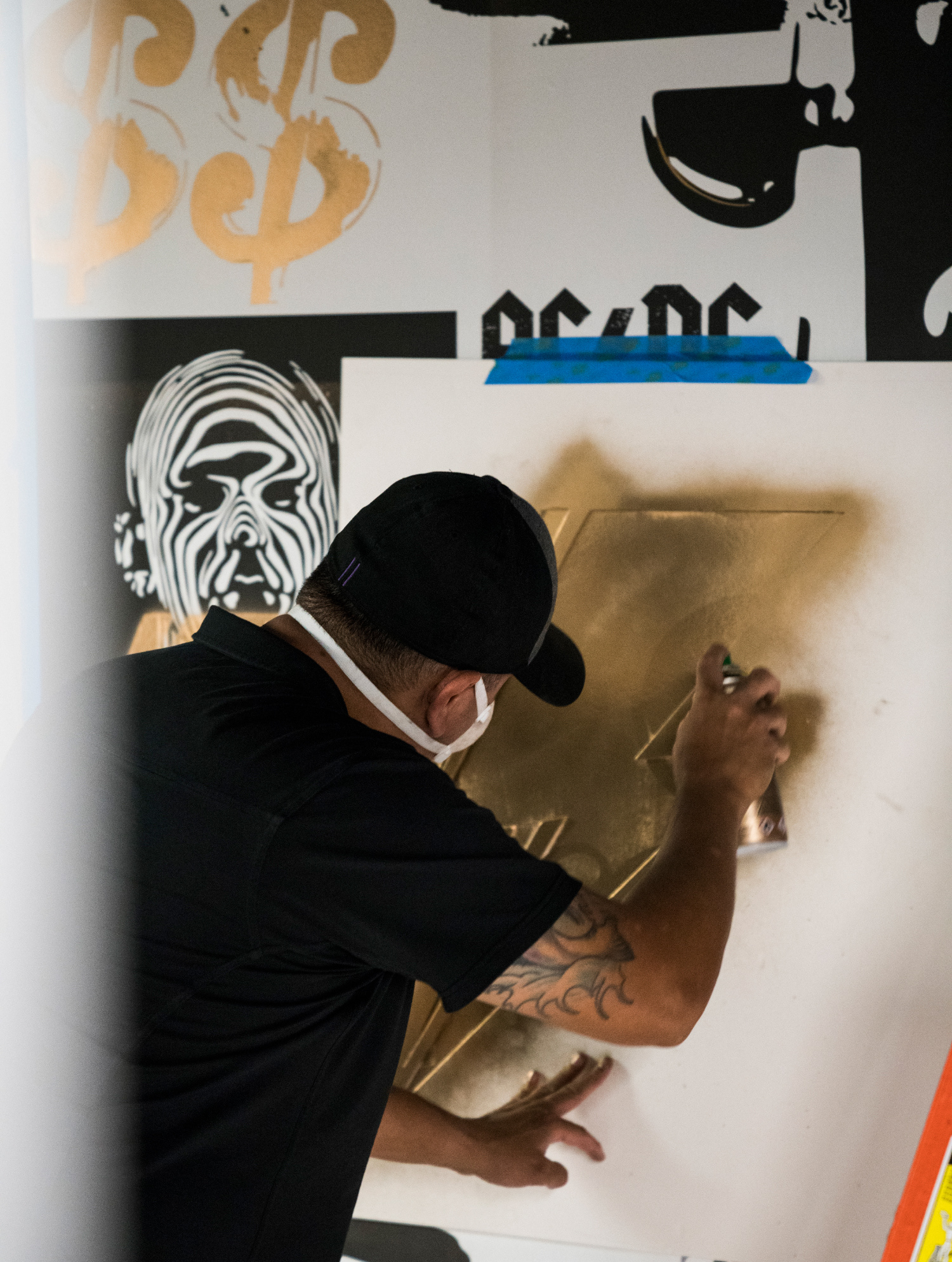 Alex Sheldon is a type designer and sign painter, after we put up large scale wheat postings in the room he went over them with gold type.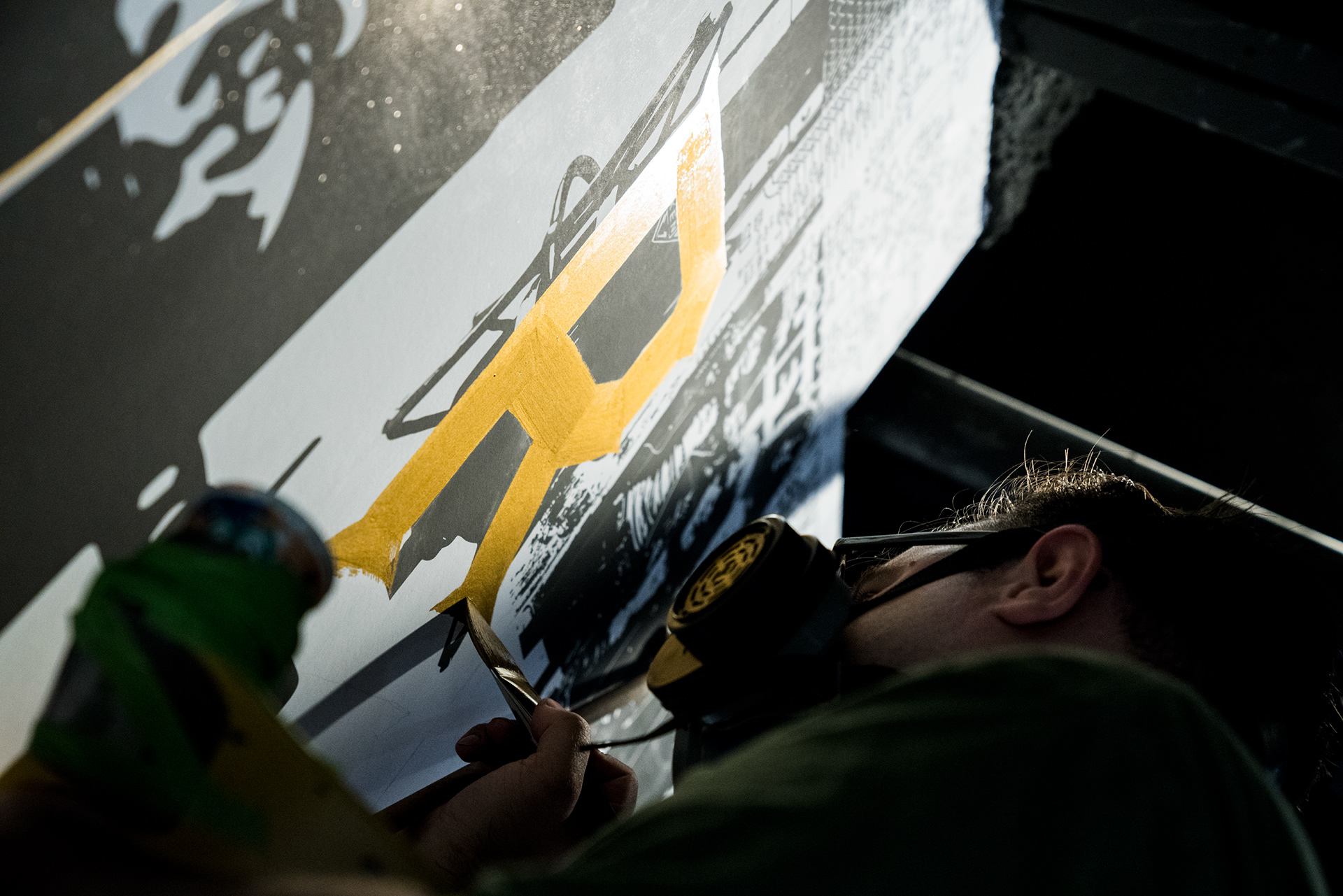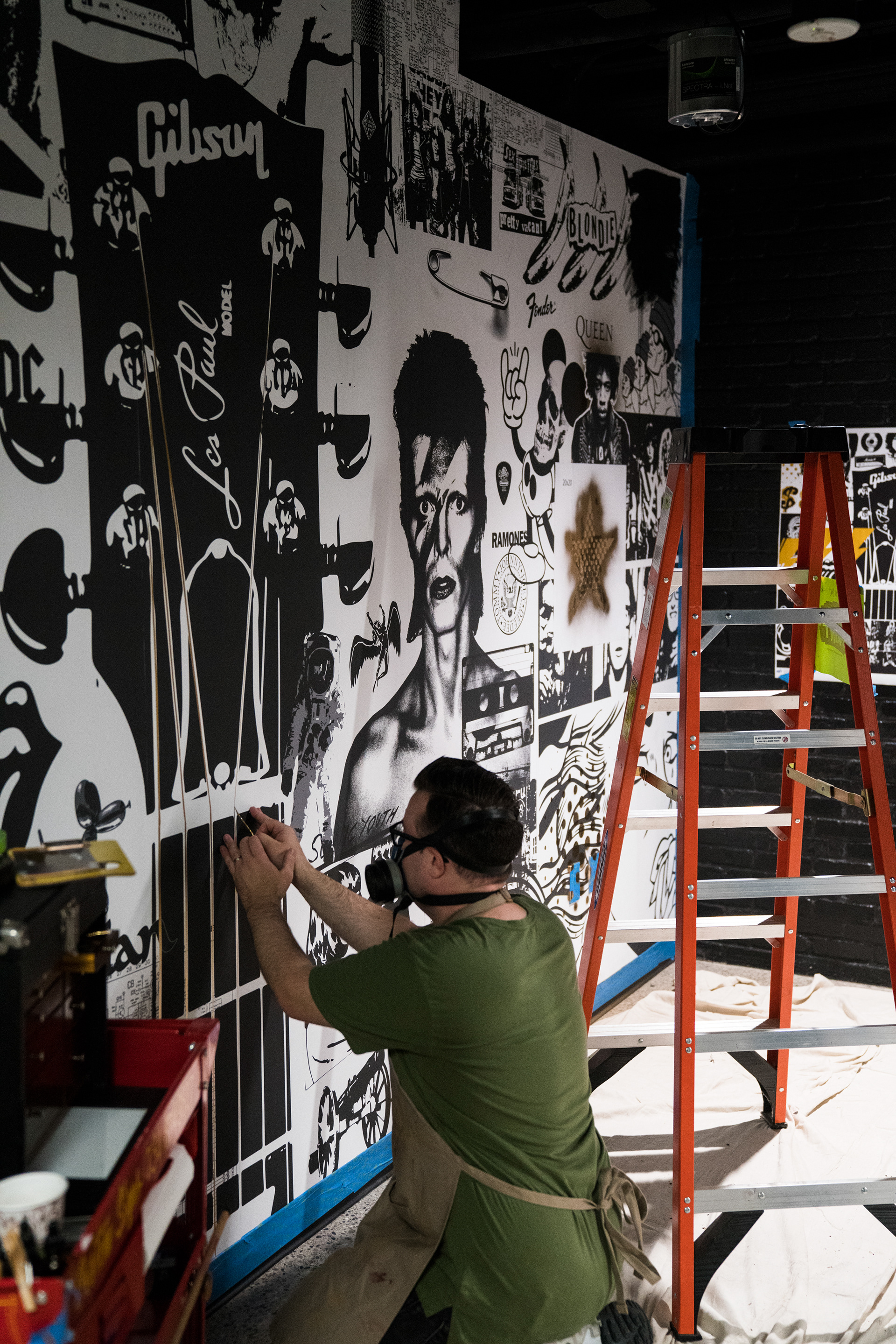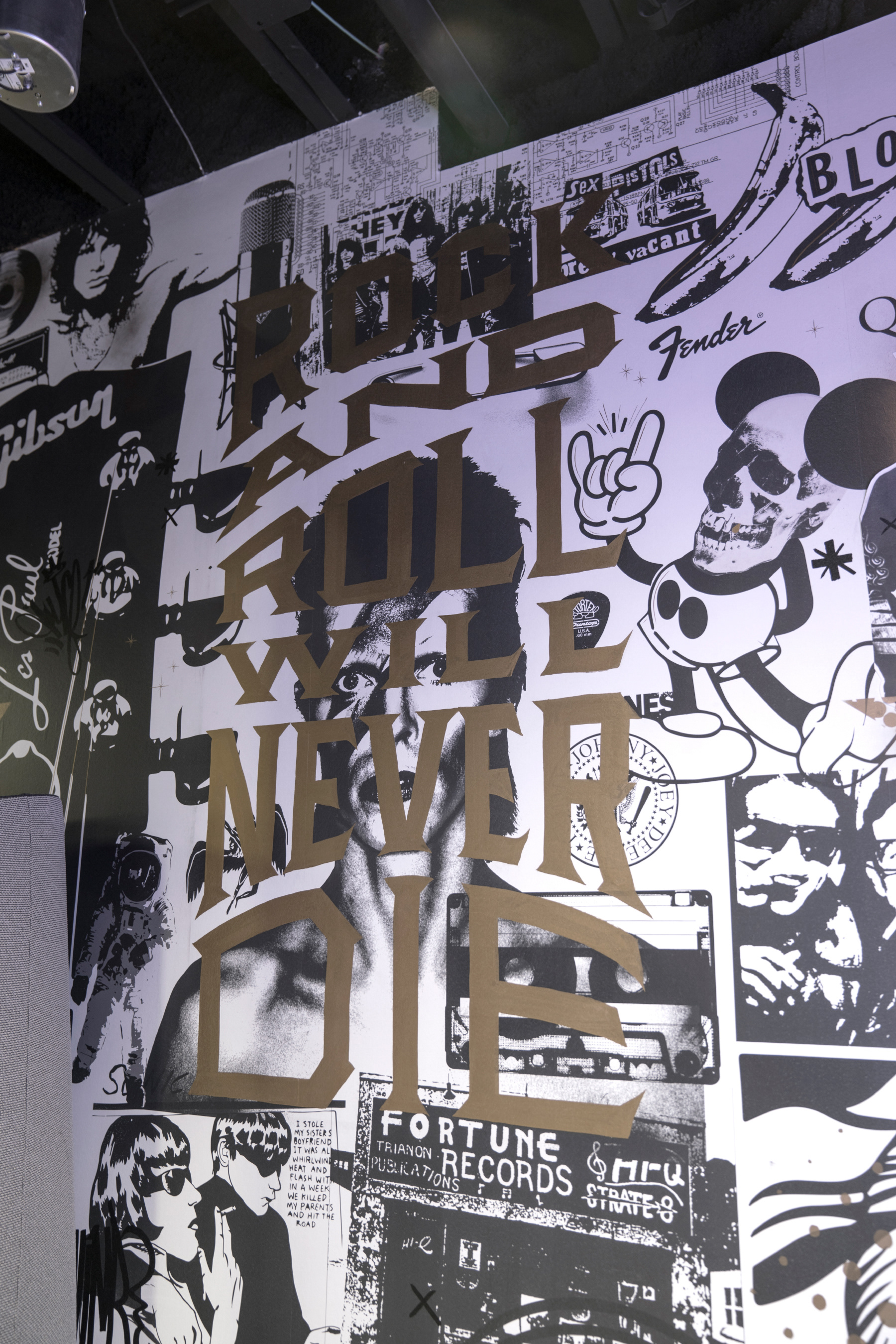 Below is an event called TV NEXT. I designed the show and branded graphics. I wanted the show to feel like a future digital world with color, textures, and patterns inspired by the 80s. Retrofuture.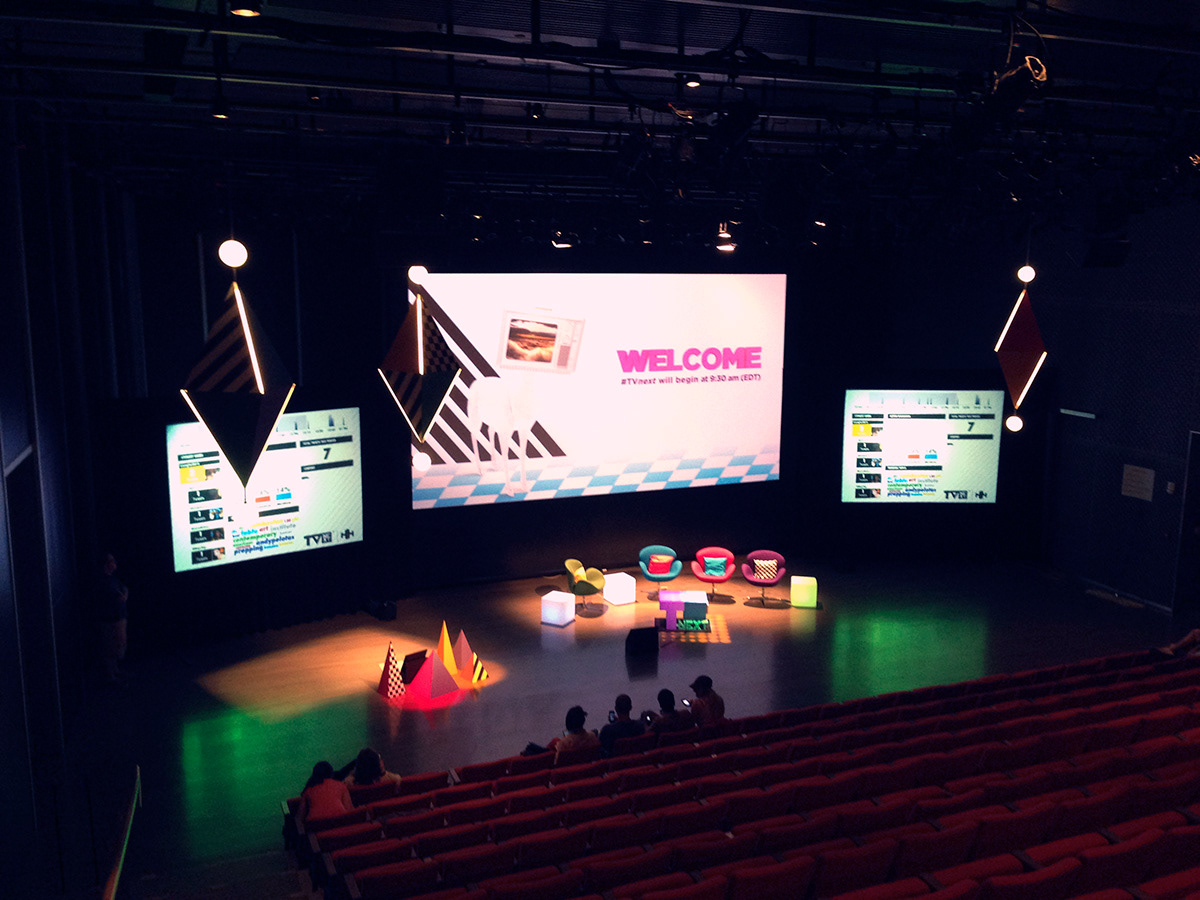 6'ft. Illuminated baubles set the scene with a gentle surreal glow.
The lights were cued to turn on in unison with the video.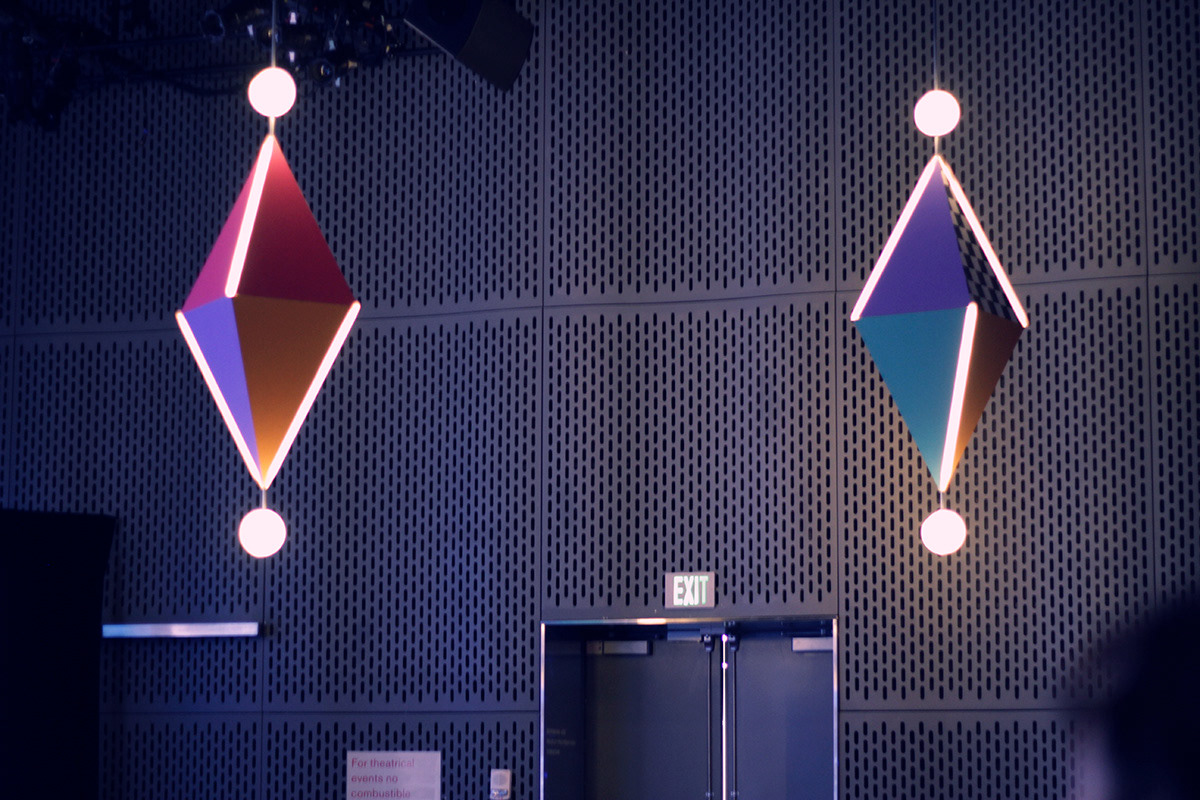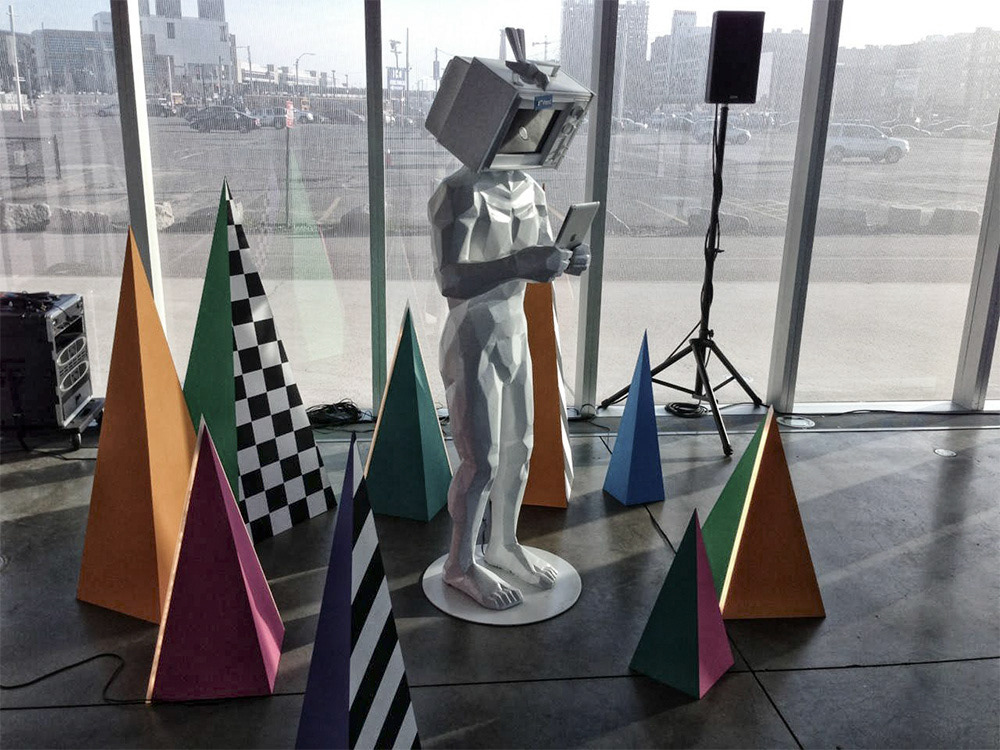 We designed a low-poly humanoid that interacts with an iPad through an endless loop.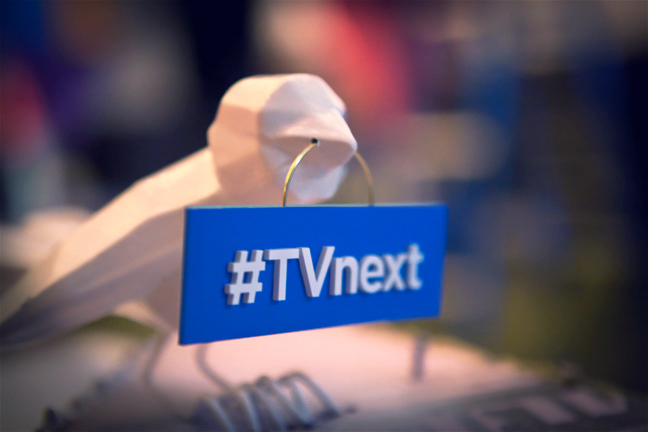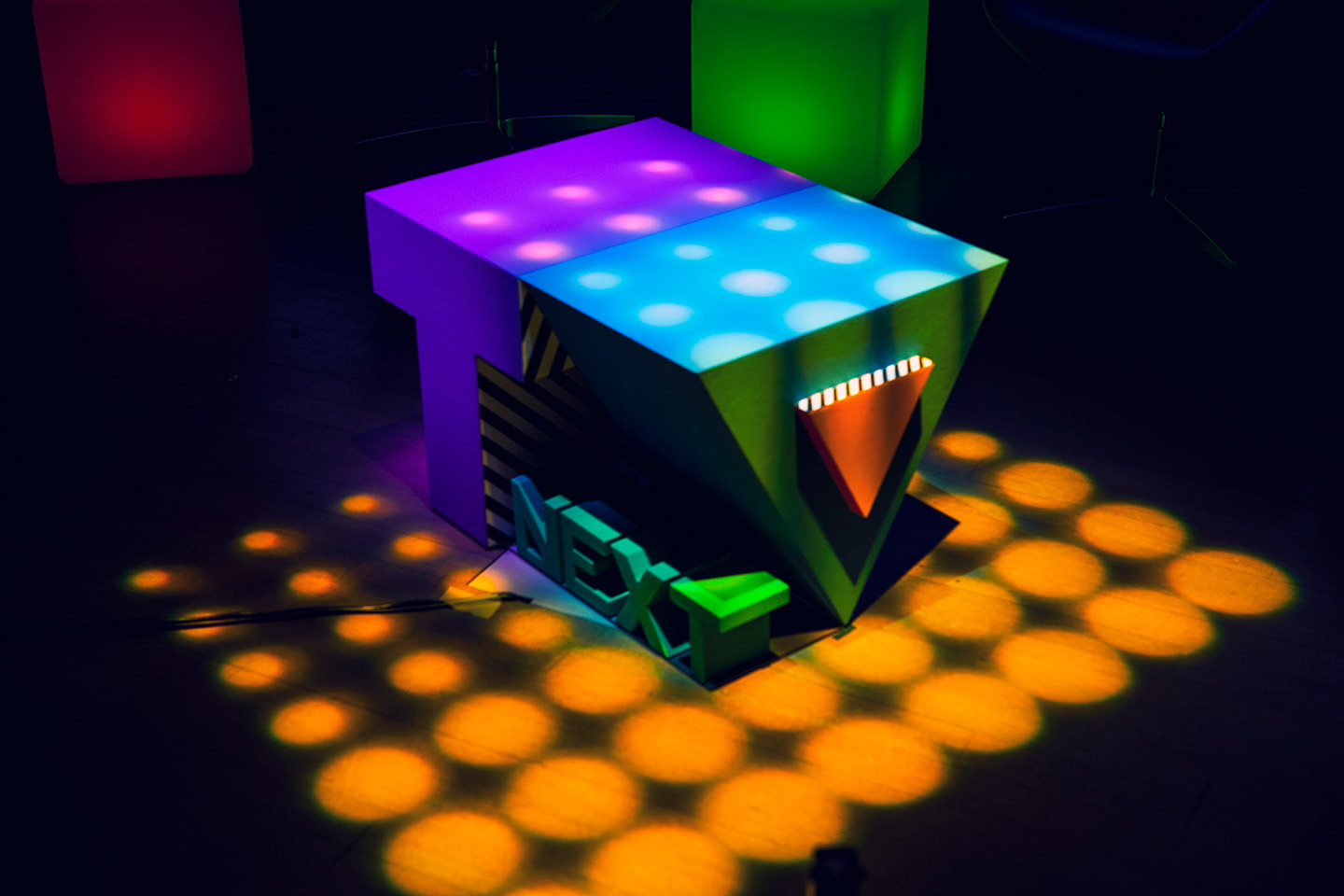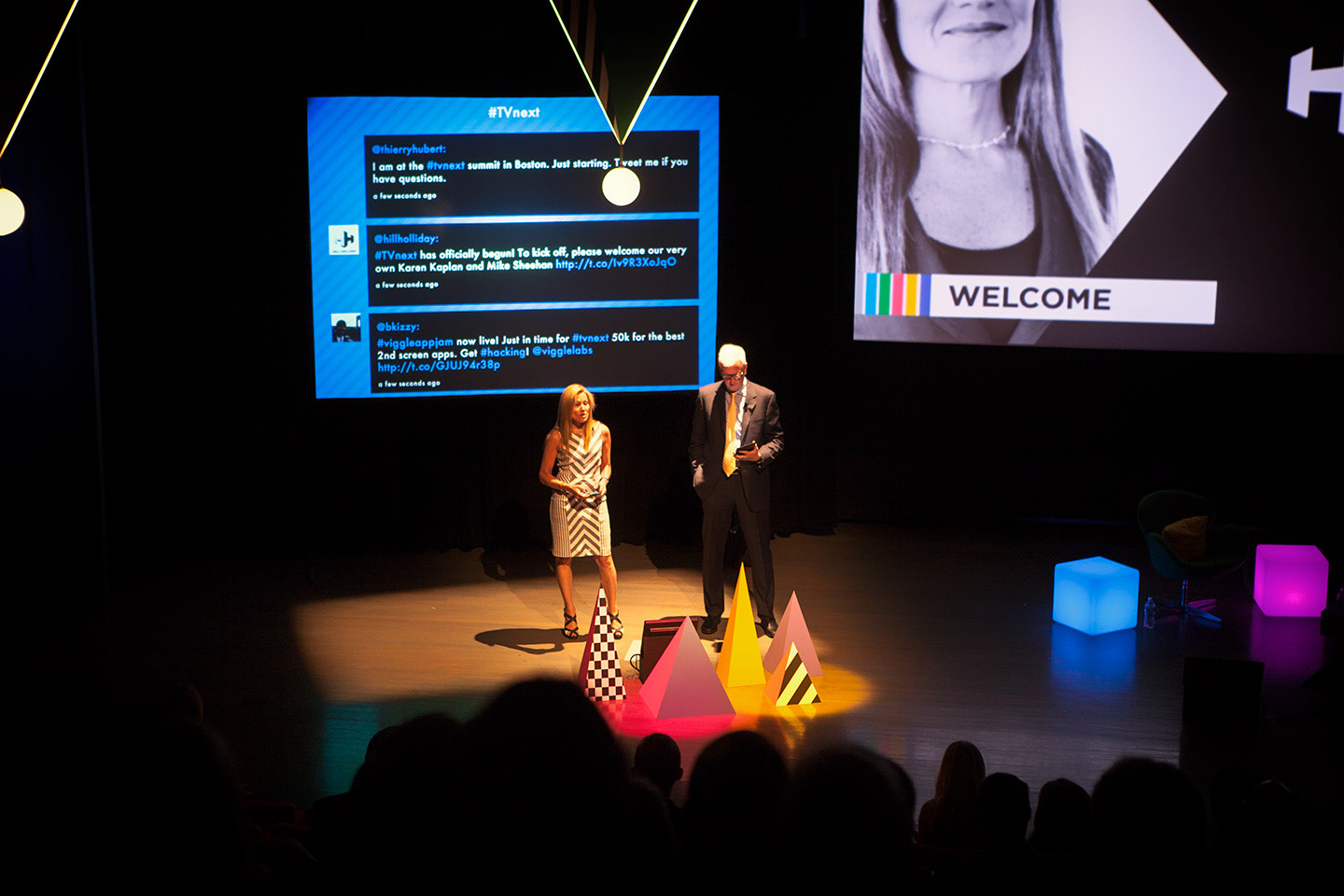 Below is branding for a conference. The theme was "It's time to WOW."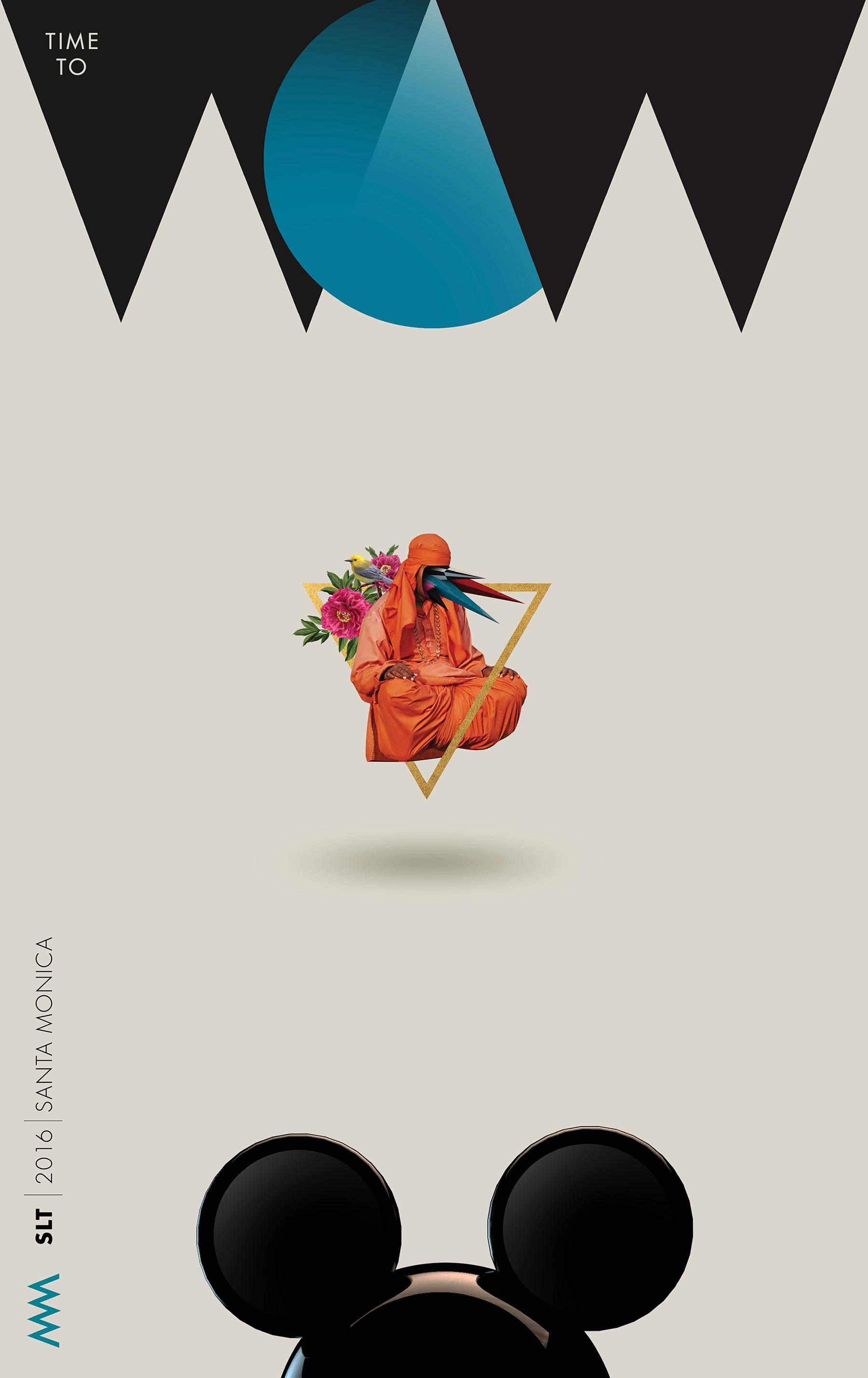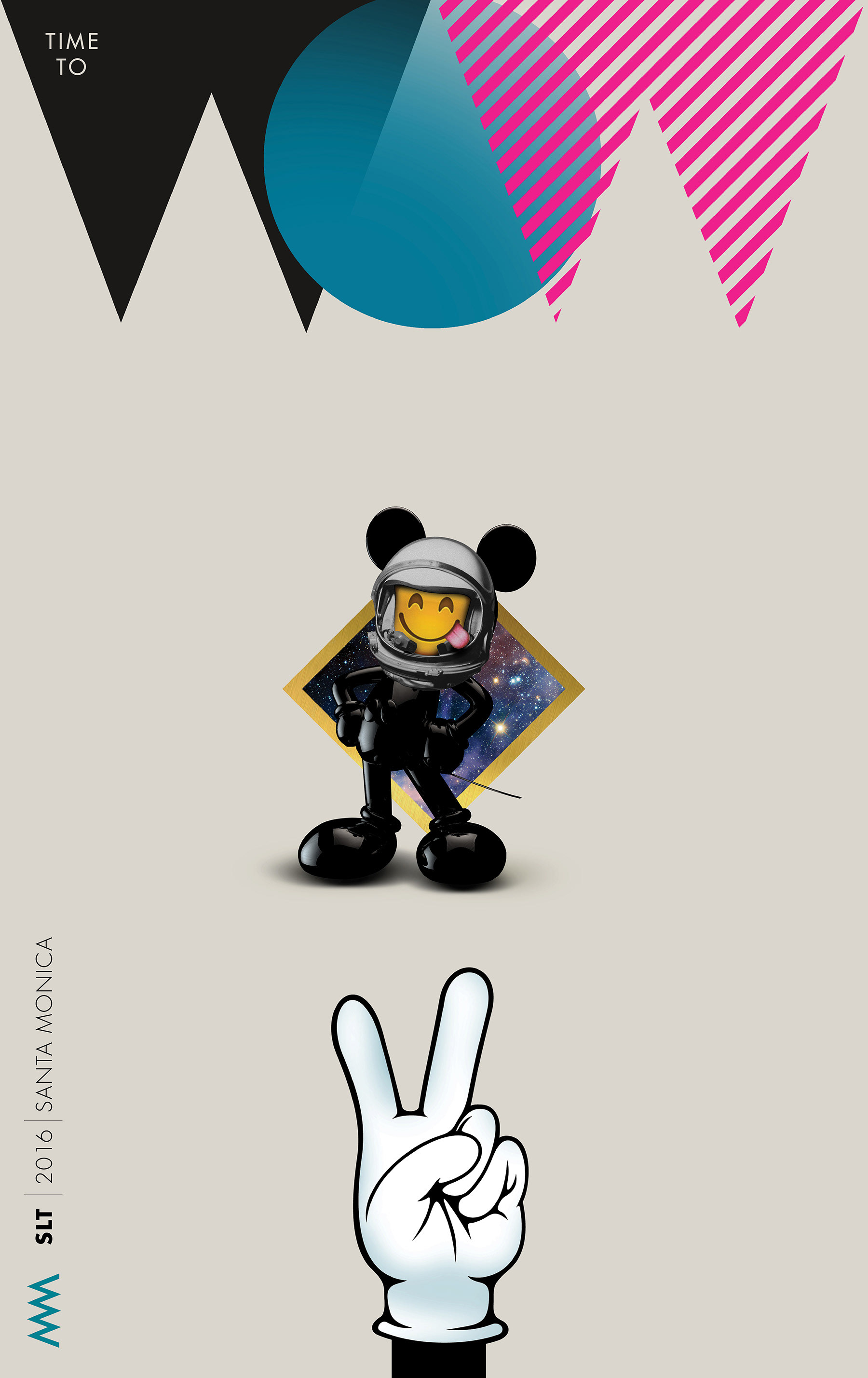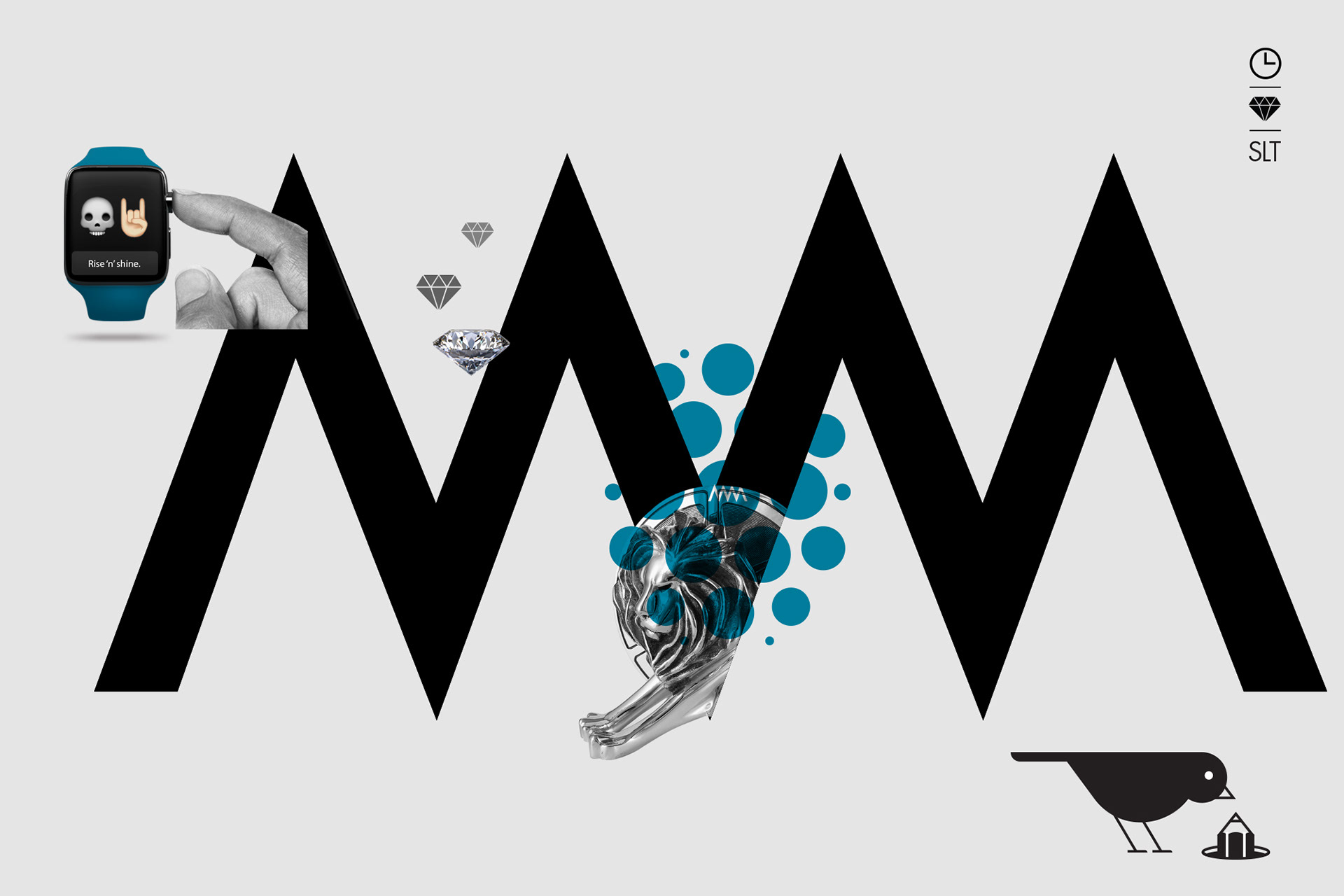 Apple watch arrival gift and app to help organize/syncronize teams.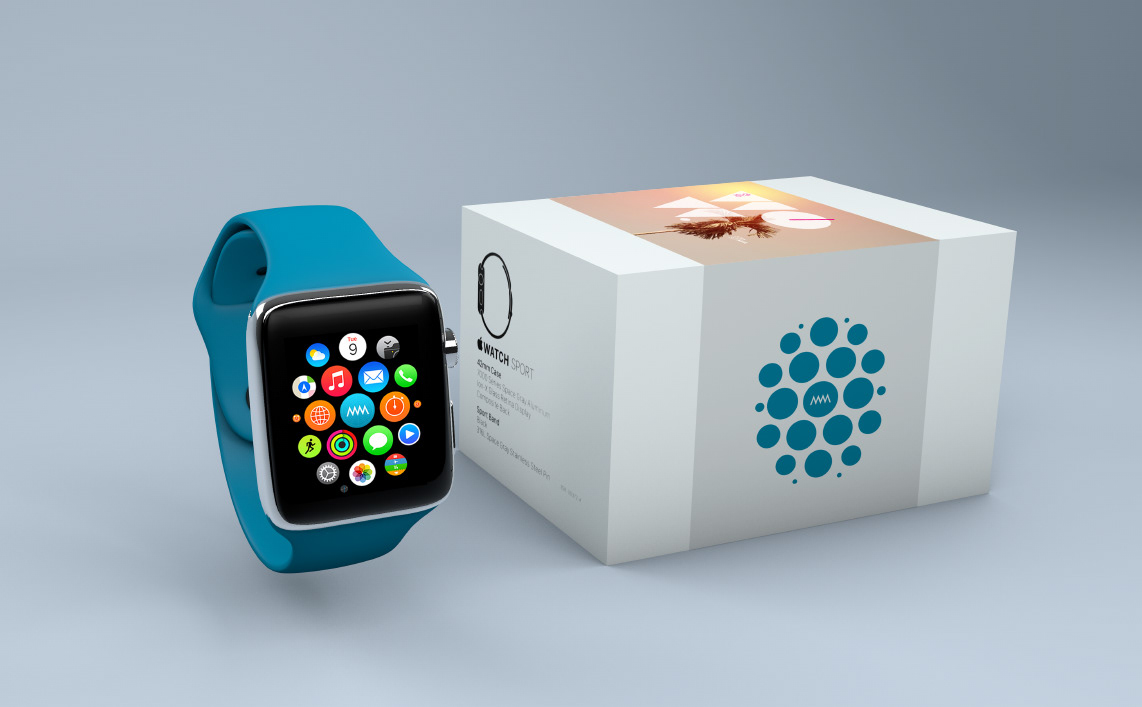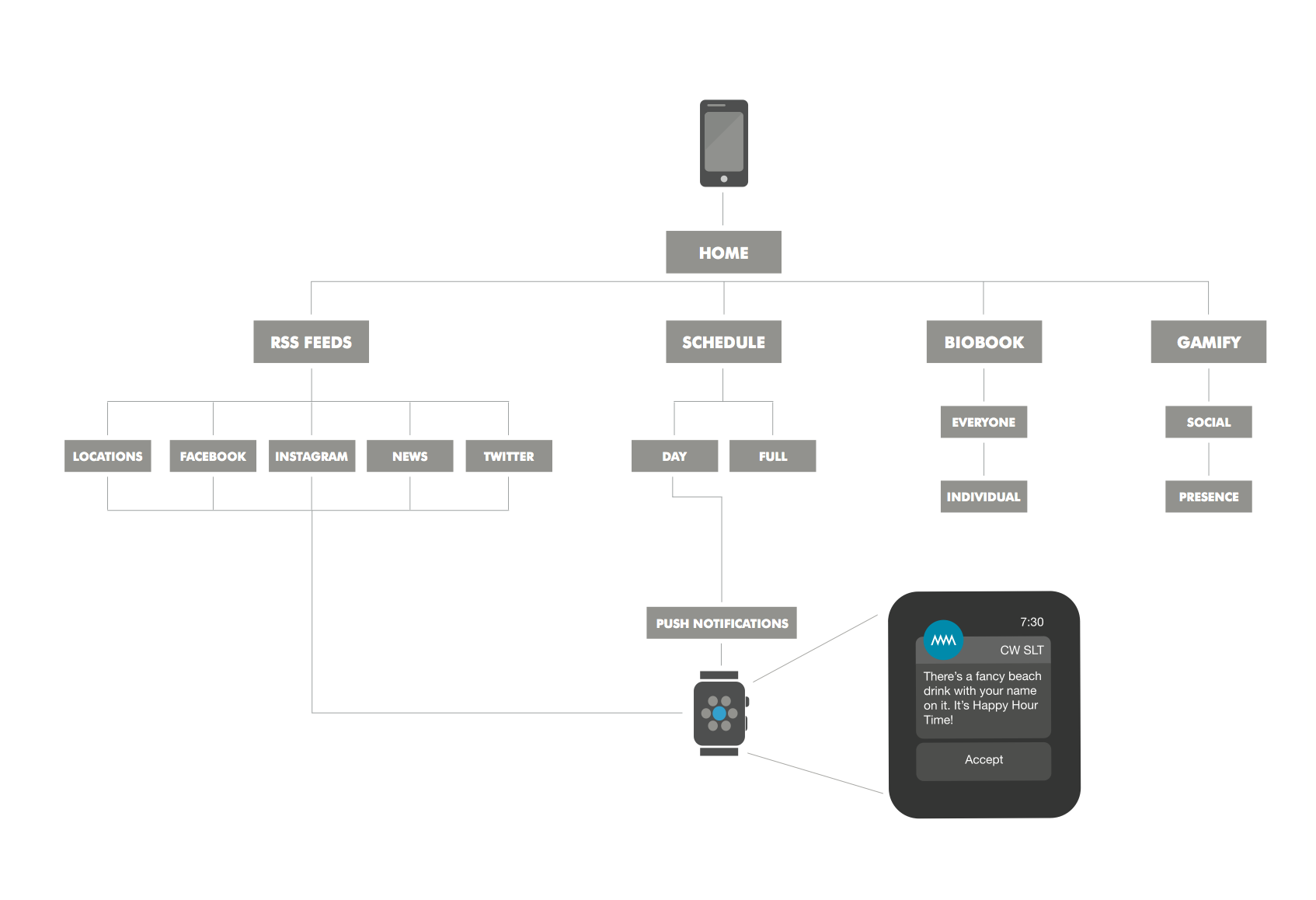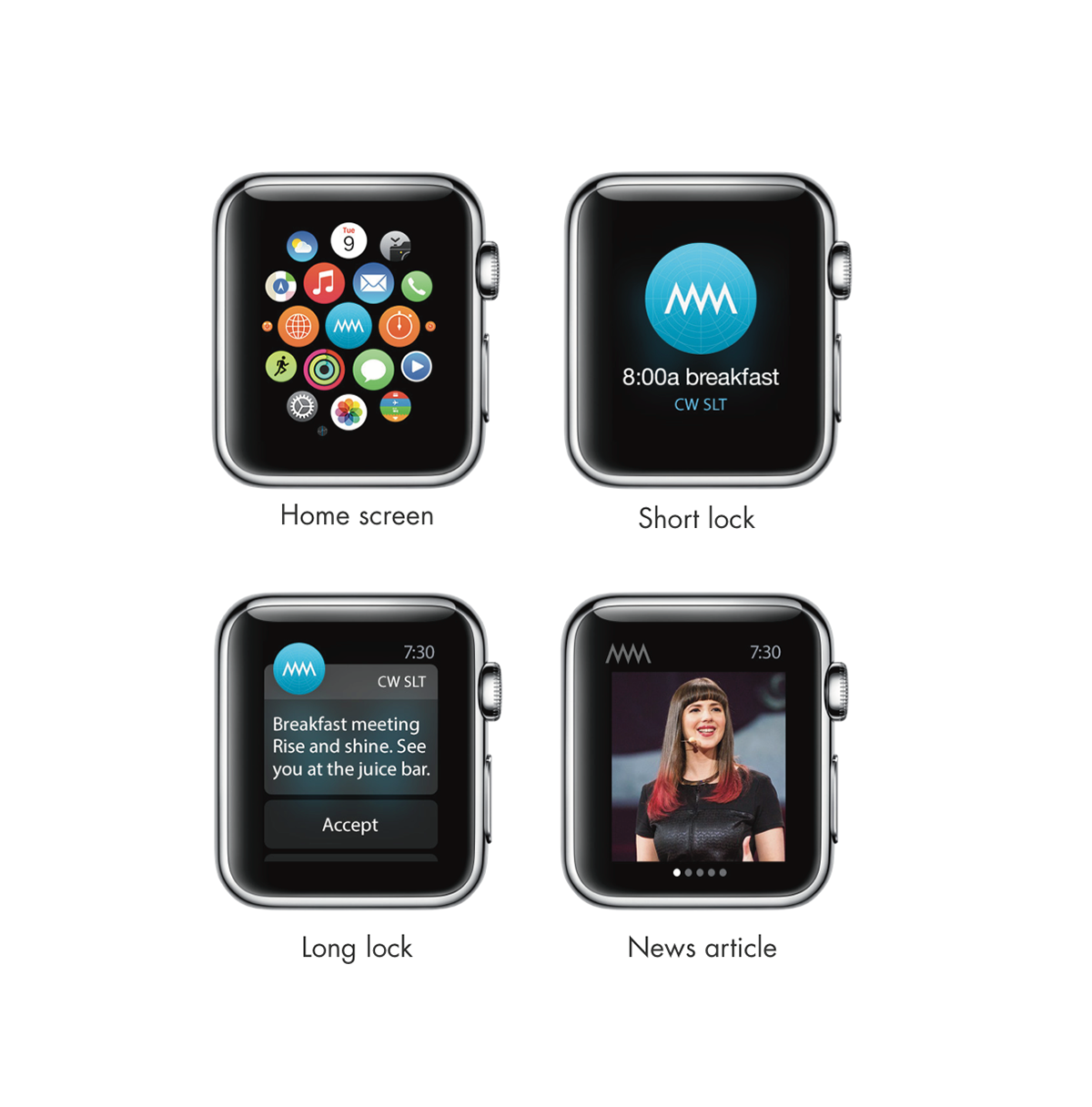 Probably the most important space I've worked on by far, my home. Along with my wife we worked closely with Architects on this 1950s midcentury modern home in Detroit. I wanted to space to be modern but pay homage to original textures and design themes of the era.