Working with a small group of designers known as the DDG, we decided to try to do what they could to help in some way. Inspired by the iconic Works Projects Administration posters of the 1930s and 1940s, they elected to do a series of public service posters that encouraged safe practices such as mask wearing and social distancing, as well as showing respect and care for others. Collectively, they help chronicle one of the most difficult years in human history and are the substance of the book.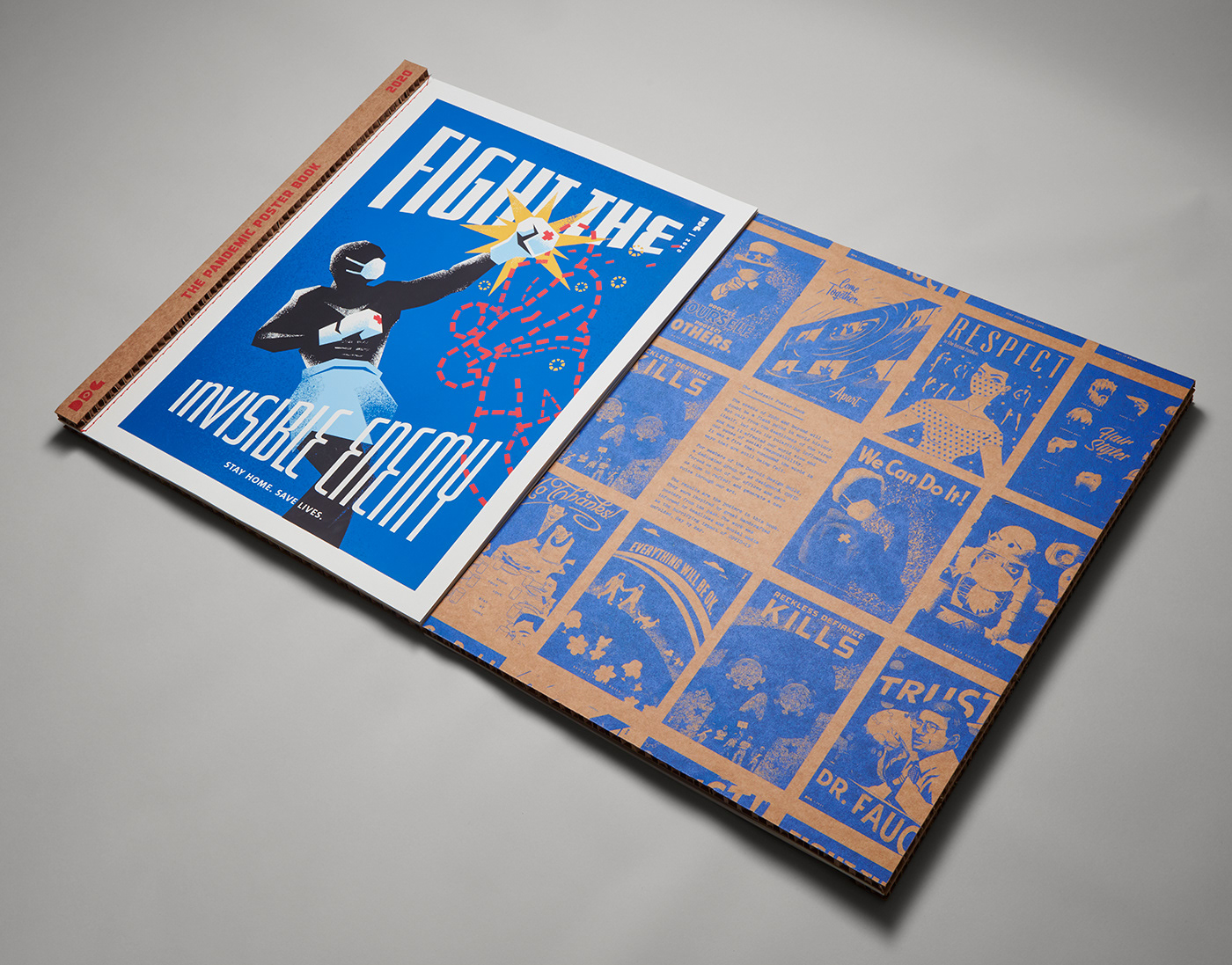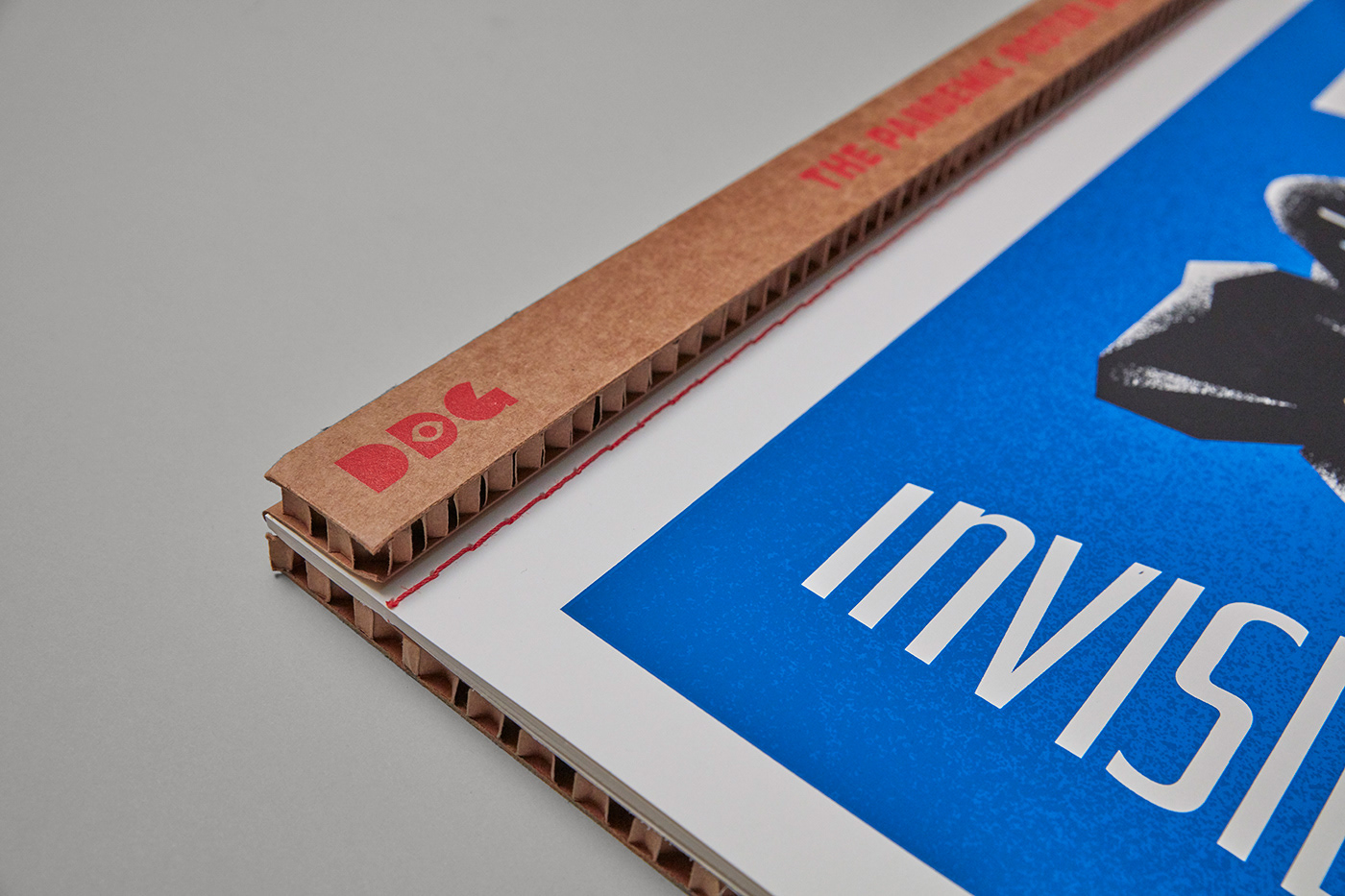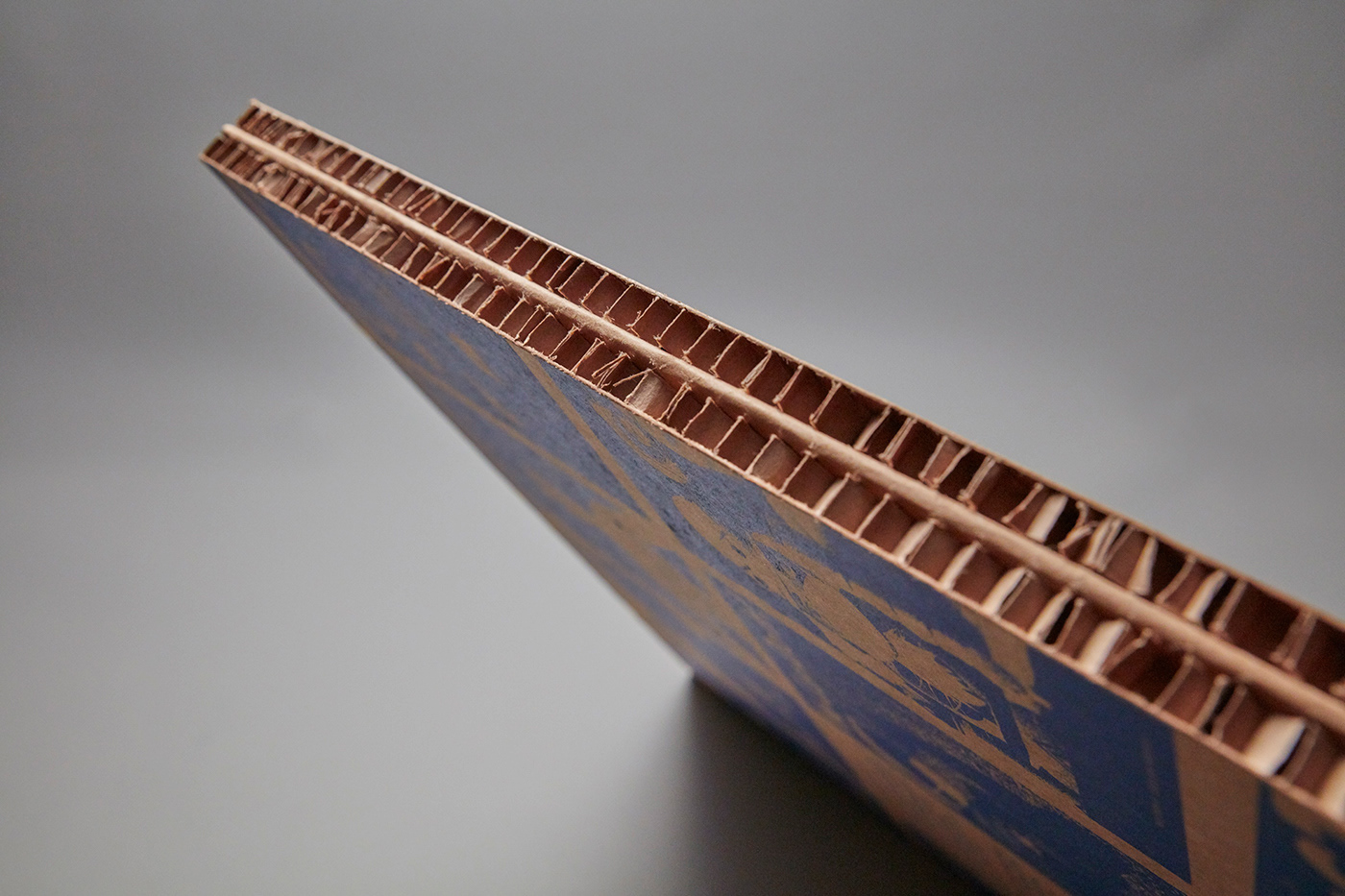 Considerable craft went into the design of each poster, including extensive use of hand-lettered headlines and custom illustrations. Each poster features vivid imagery and striking colors designed to intrigue the eye and command attention.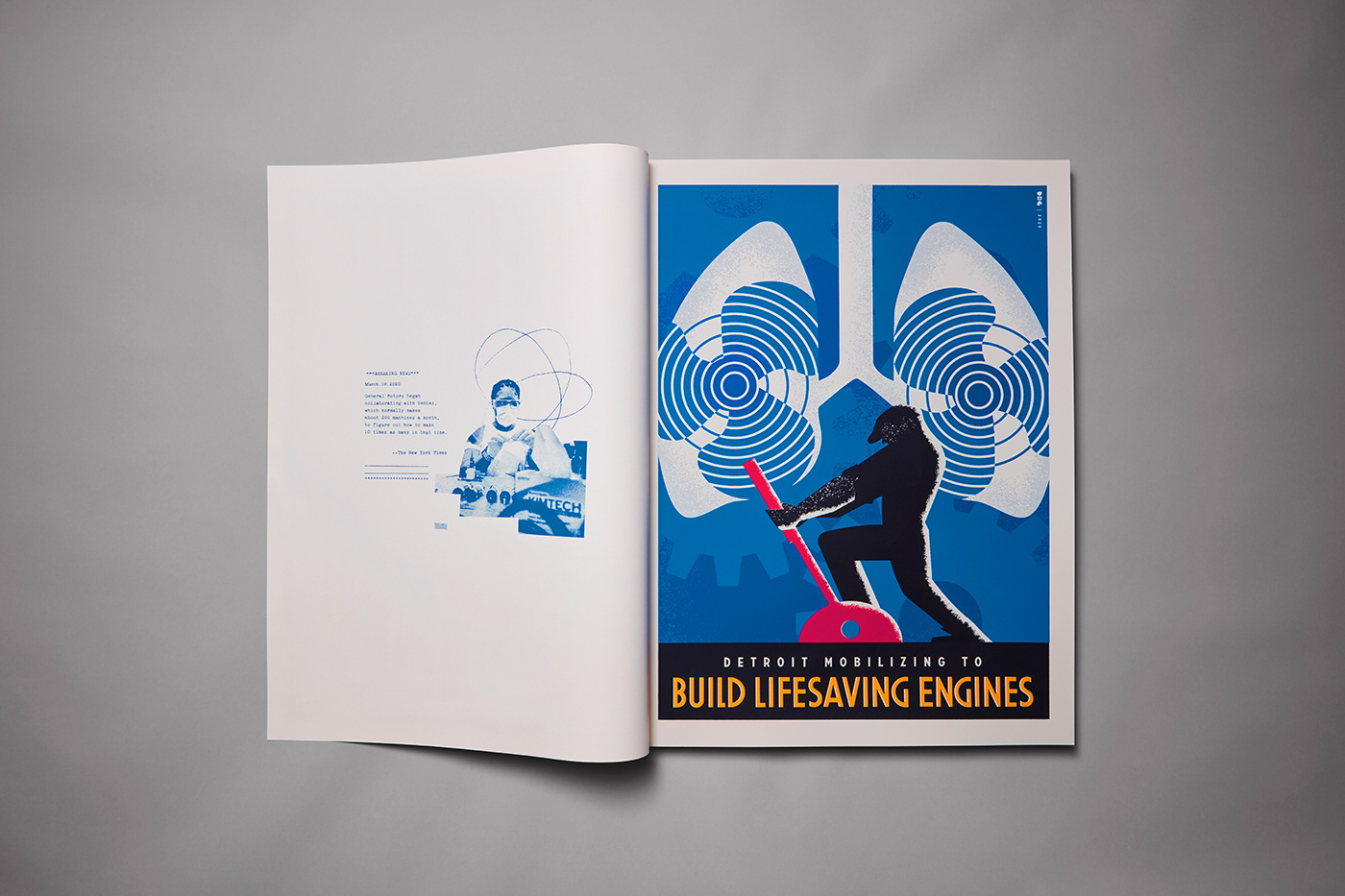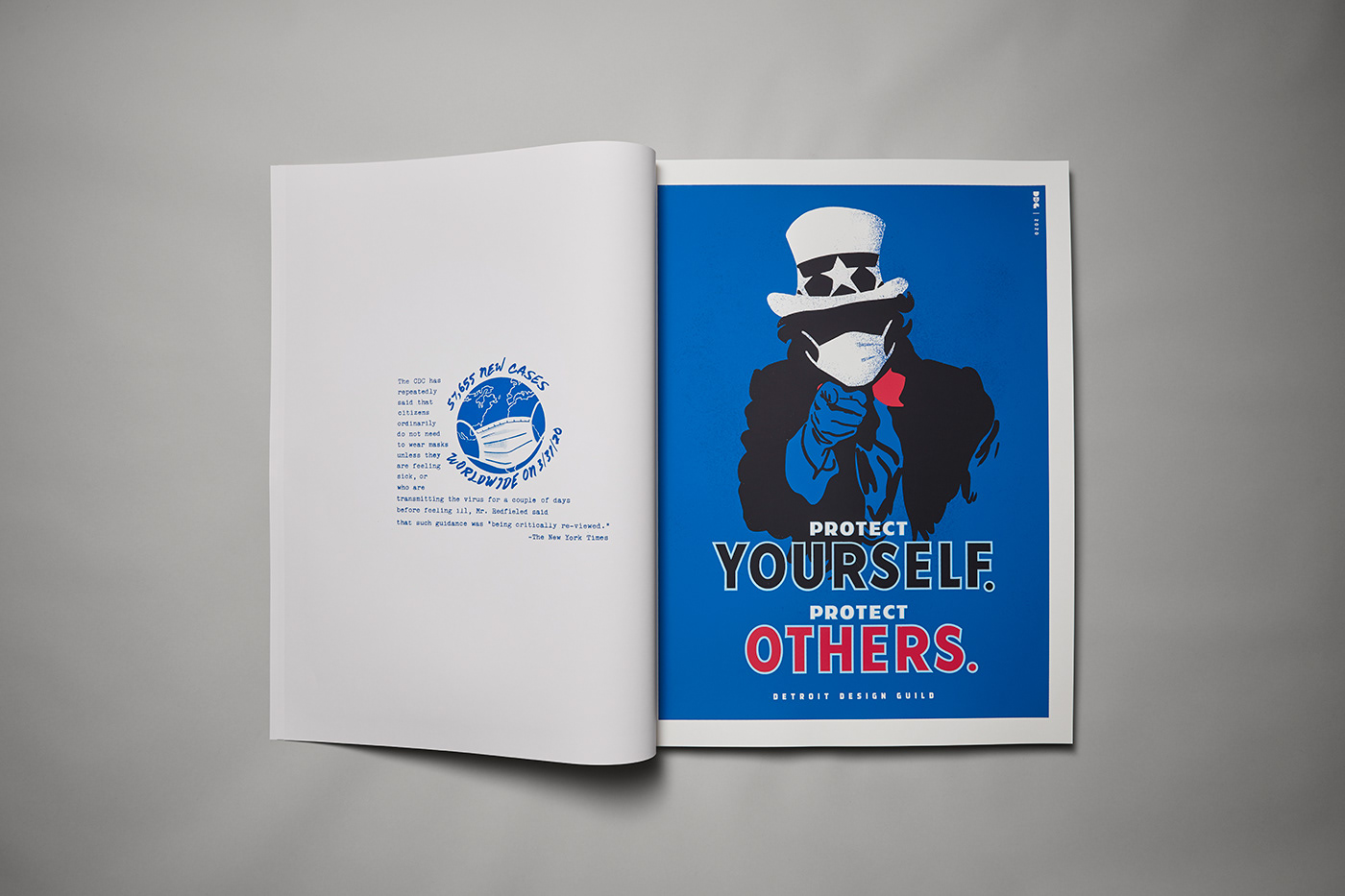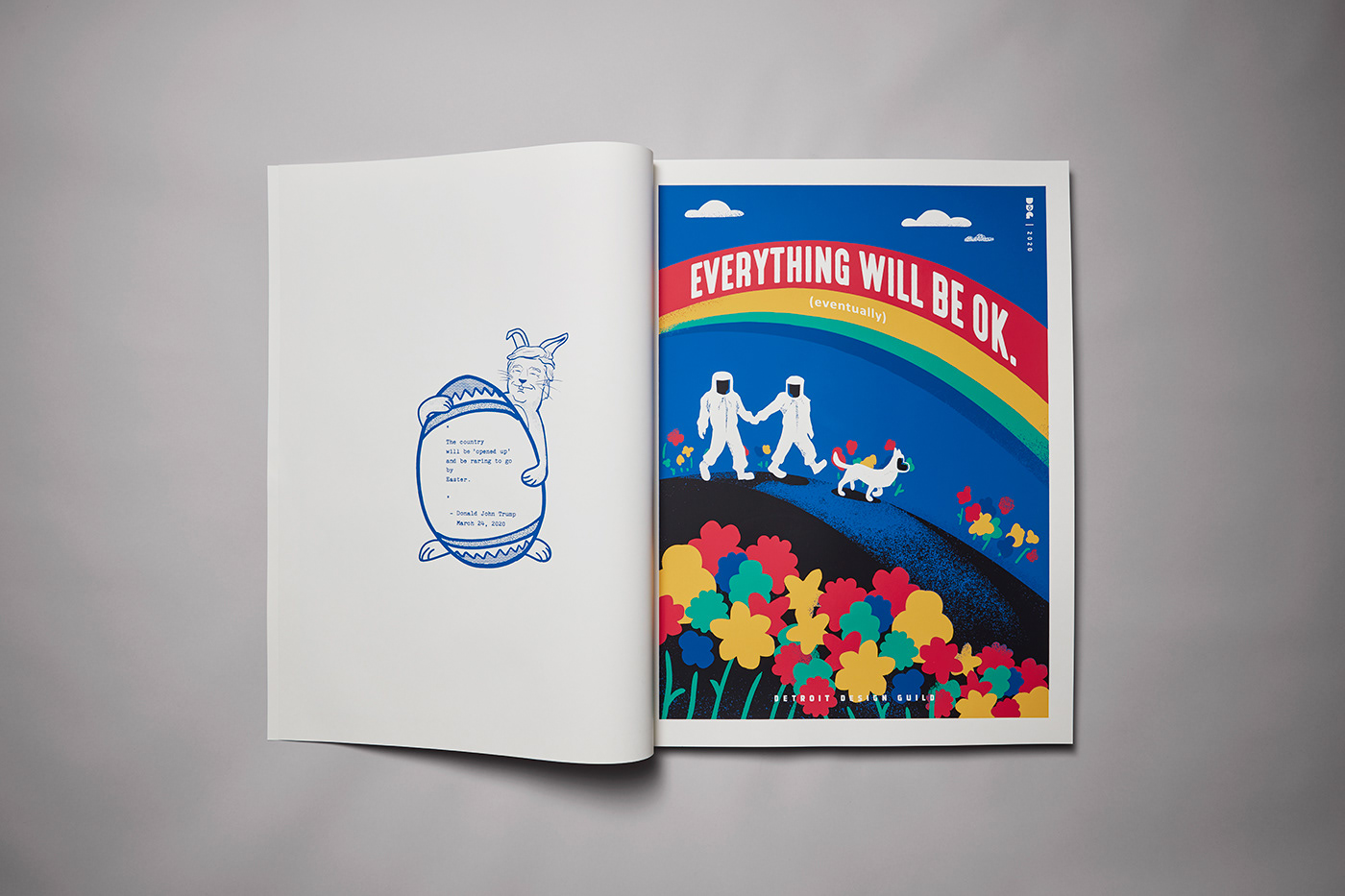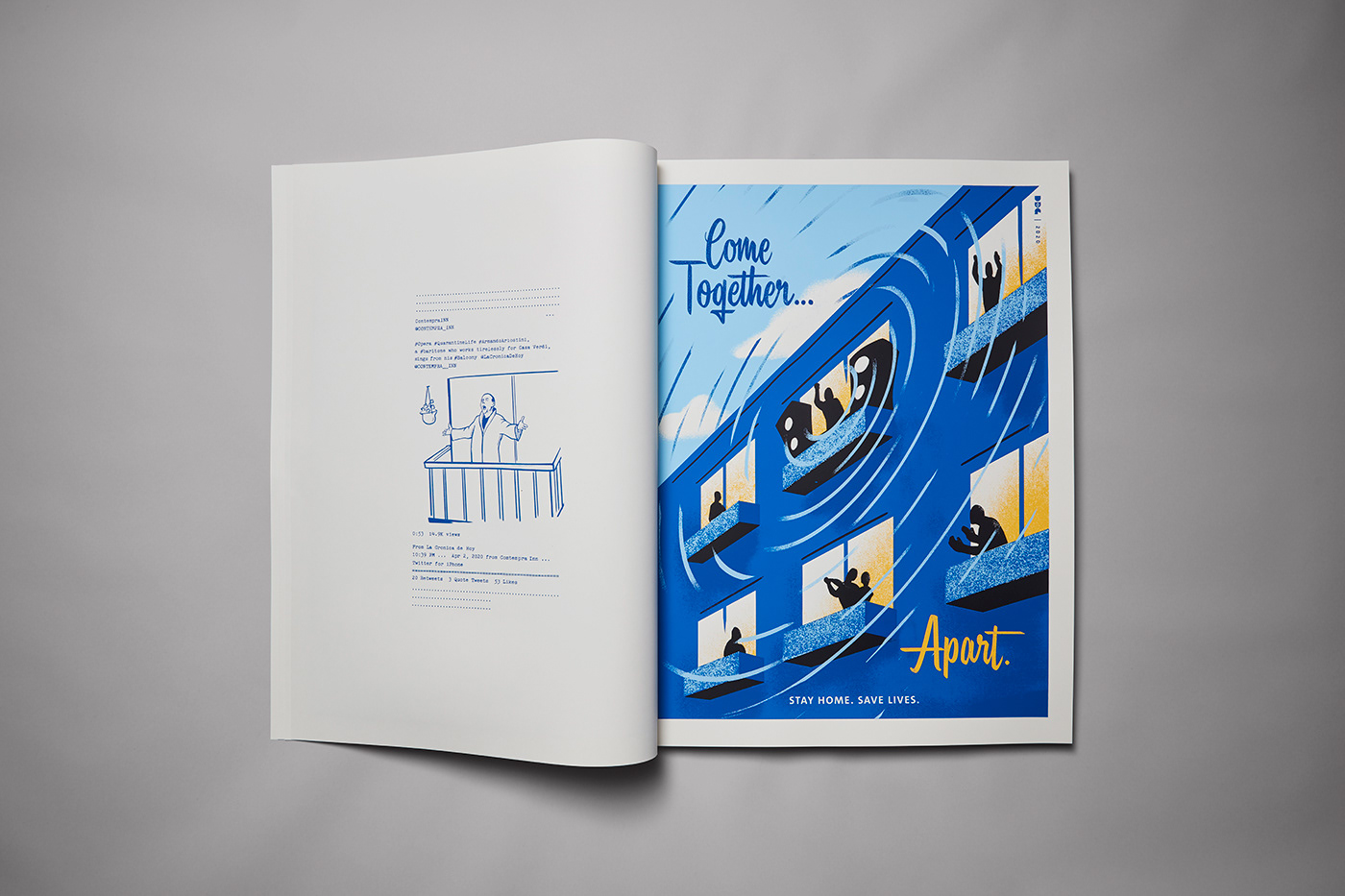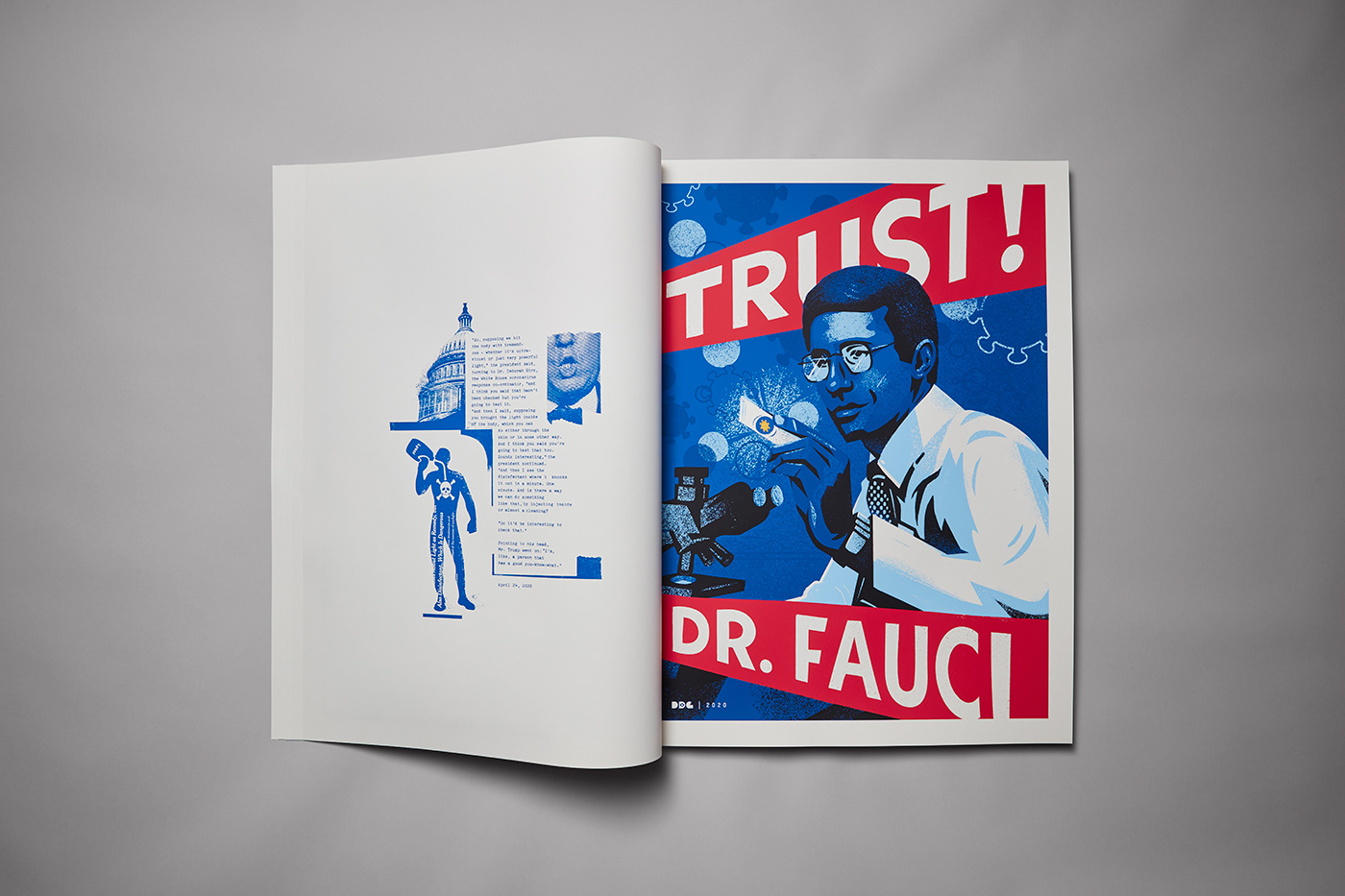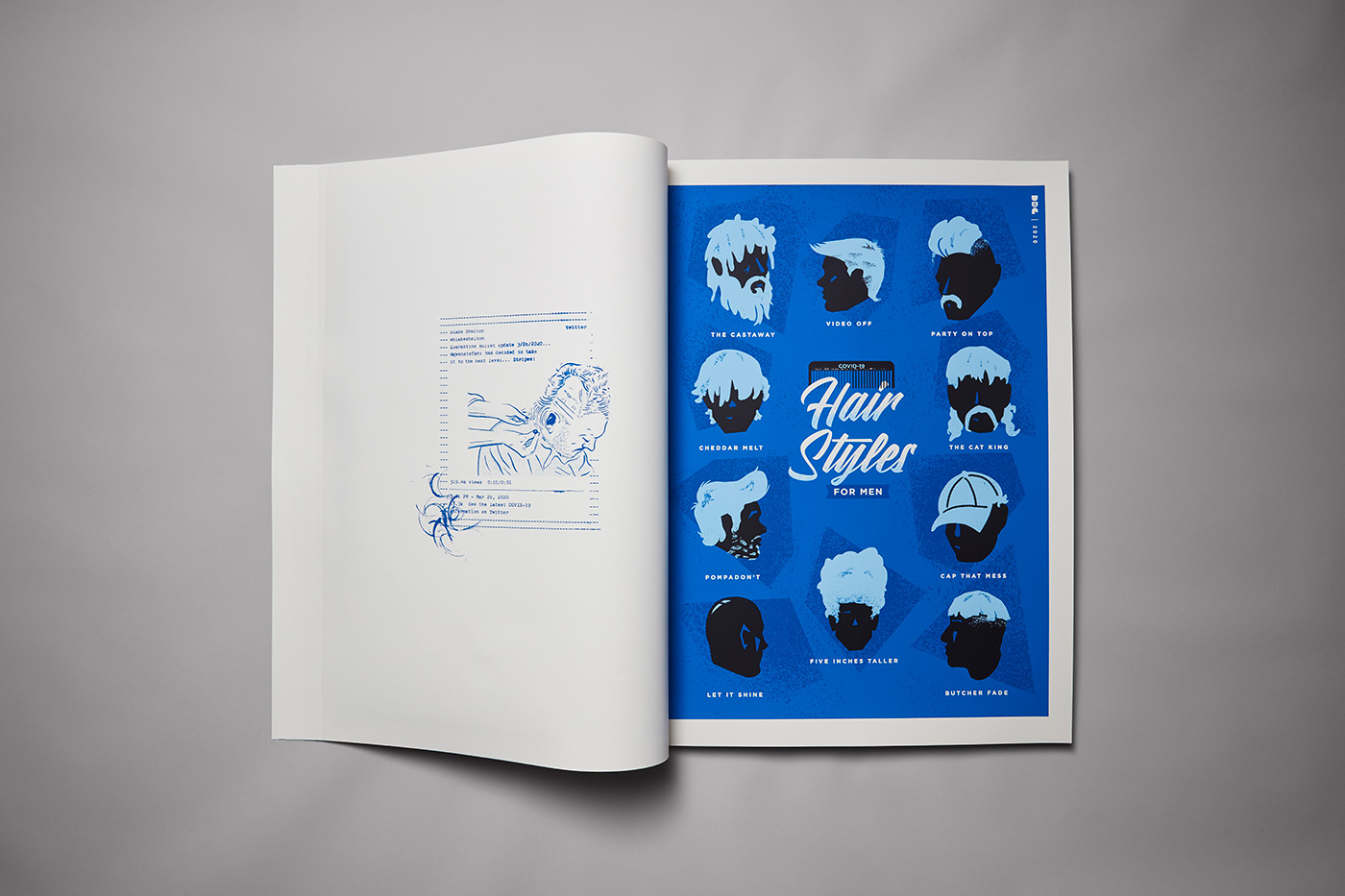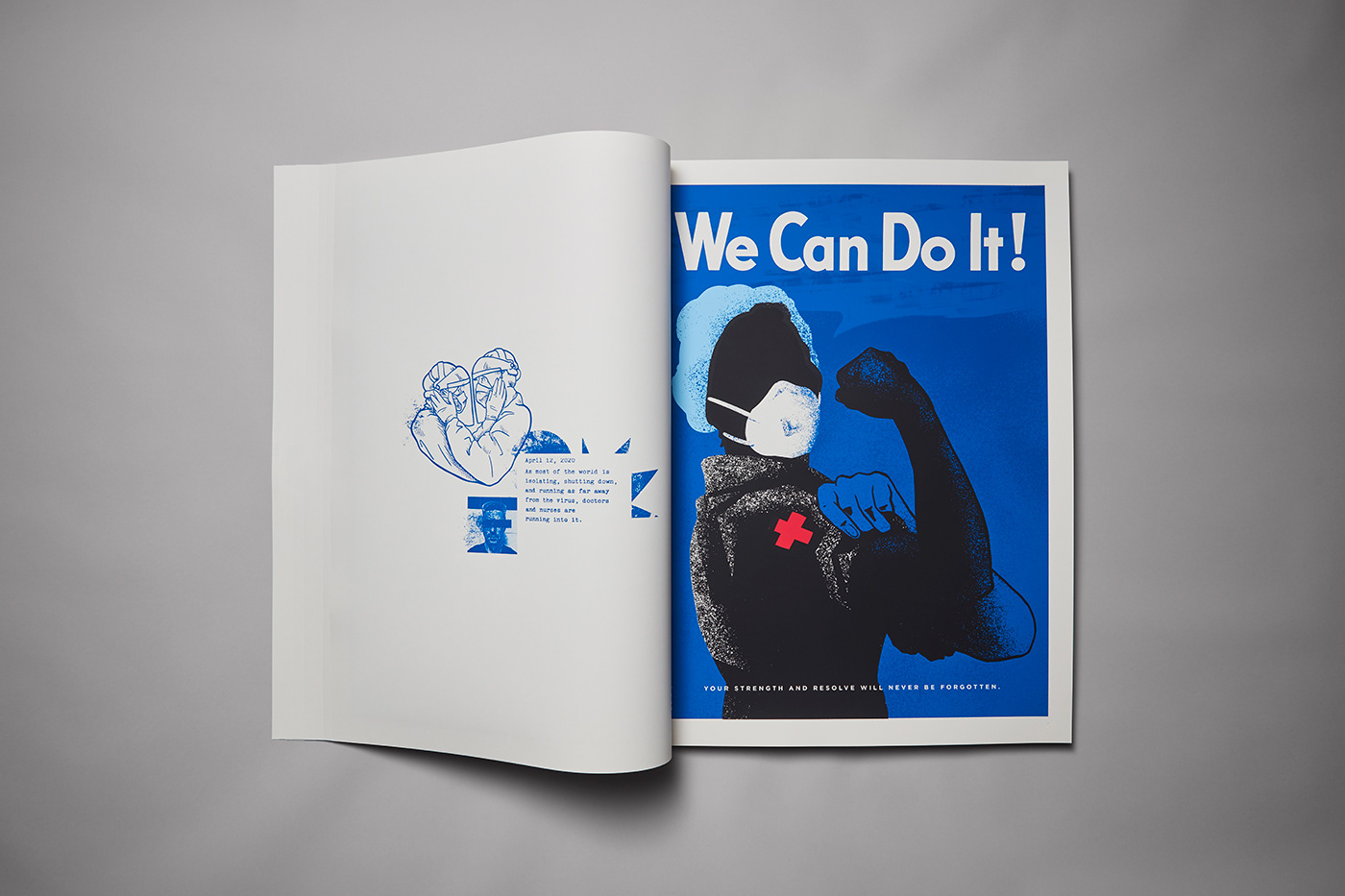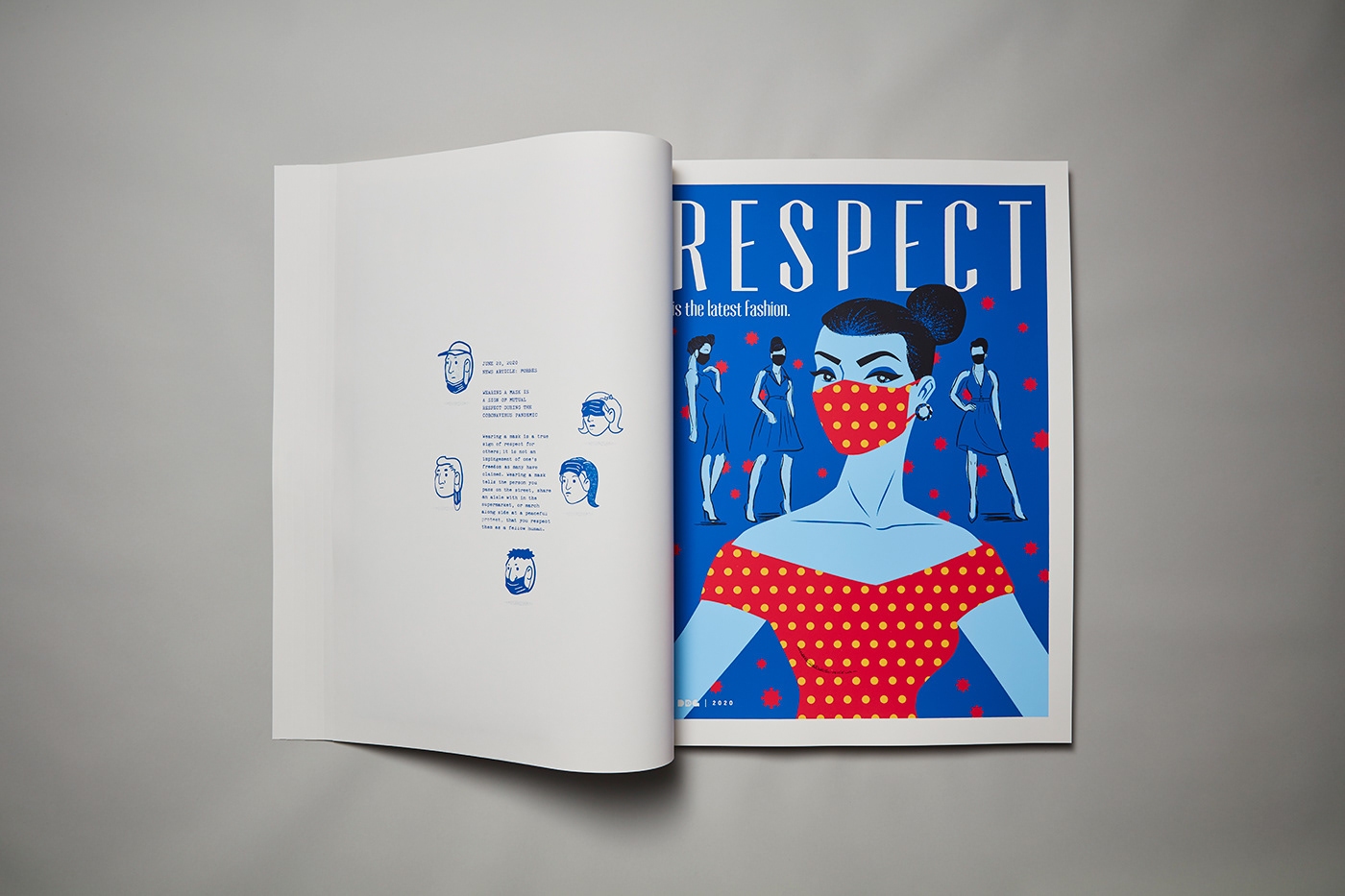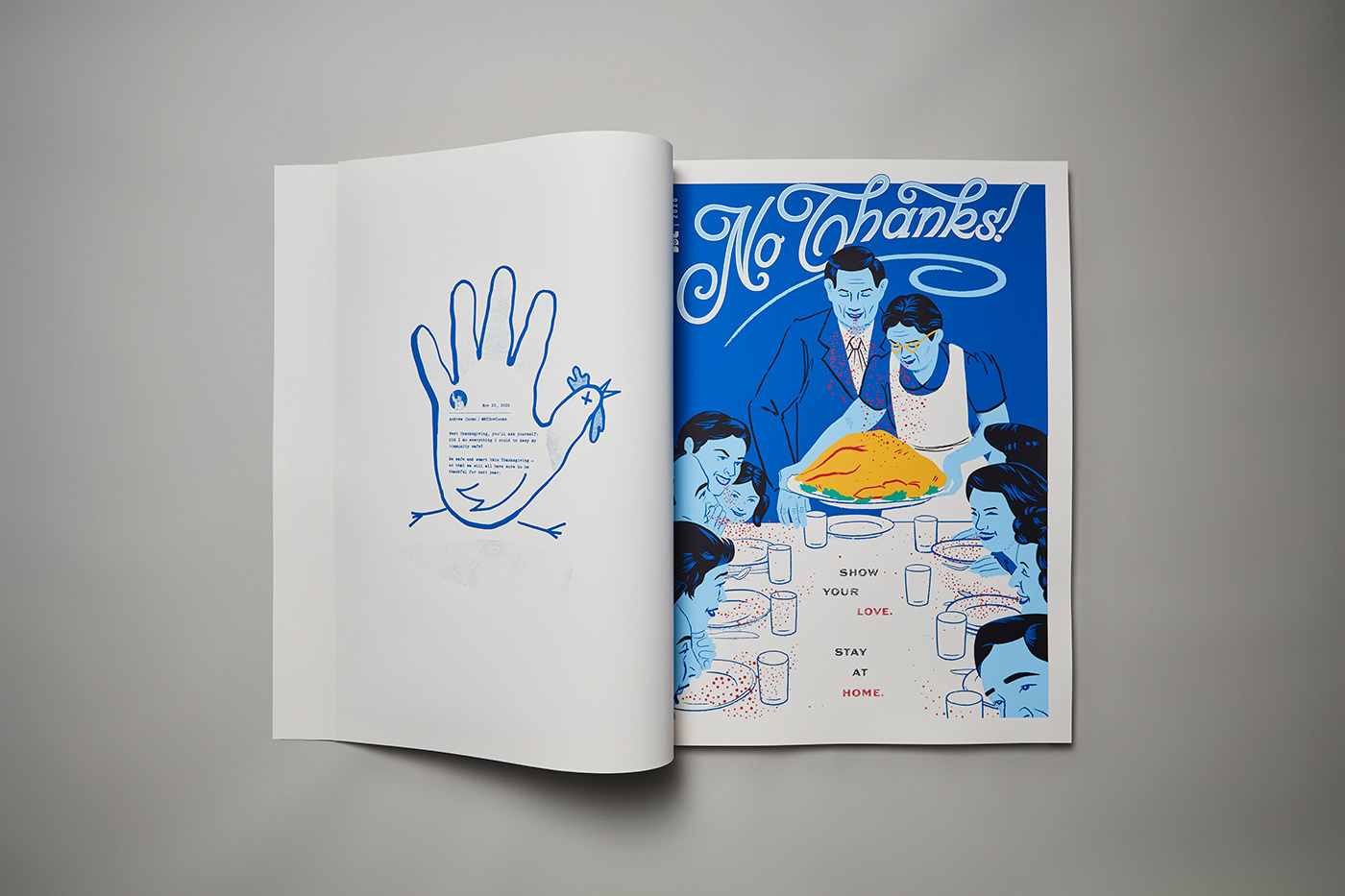 The posters were screen printed by a small specialty printer (End Hymns). In addition to social media plays on Facebook and Pinterest, a series of Out of Home boards was created, which were posted at various locations in an around Detroit.
Posters were sold via Instagram and other social media. More than 1,000 posters were sold which helped cover printing and production costs, allowing a generous check to Detroit Forgotten Harvest to help feed needy families. To commemorate the entire program, The 2020 Pandemic Poster Book created with a corrugated cardboard book cover and the posters bound inside. Each poster was presented along a quote or news article from a notable source such as the New York Times that explains the context of each poster.